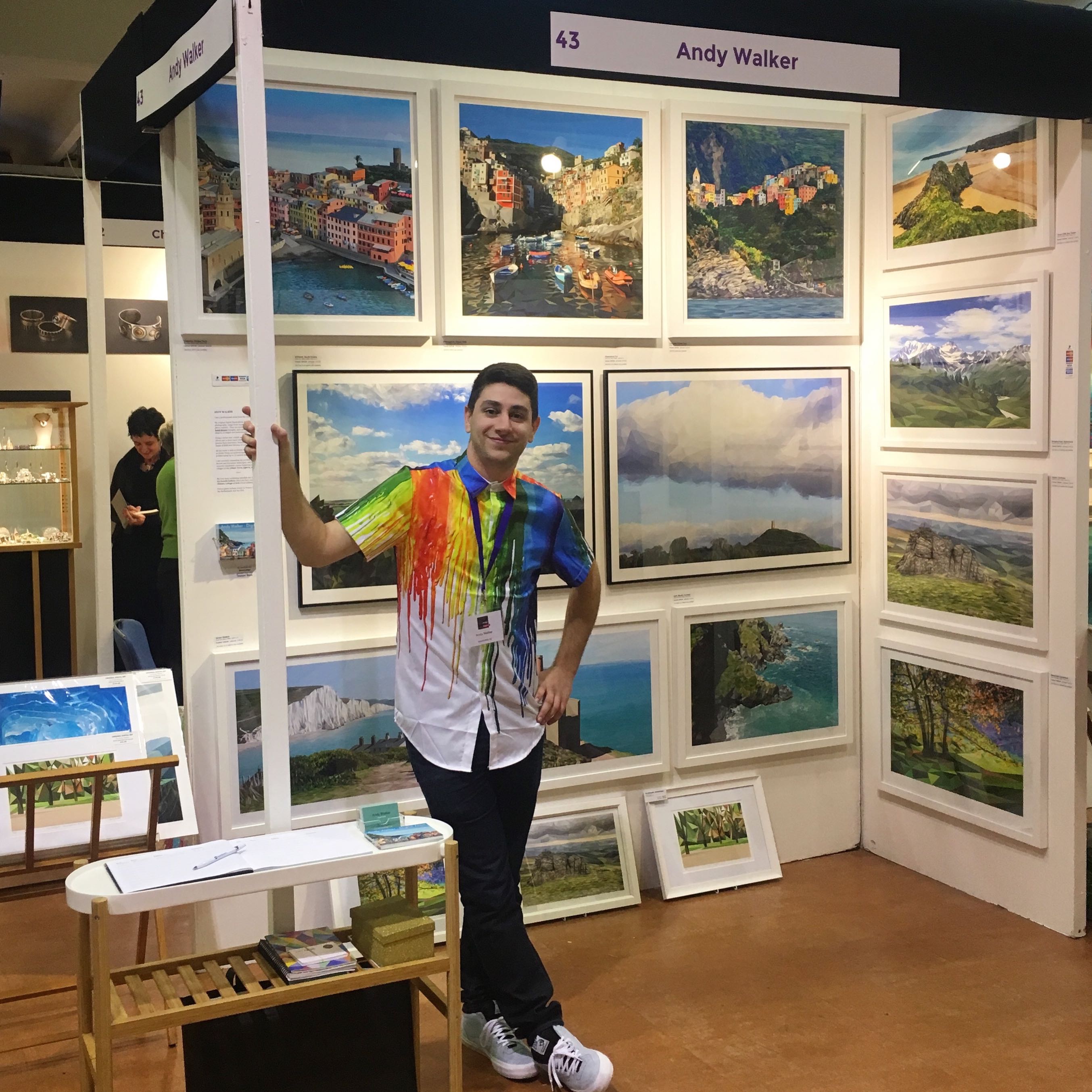 My artworks are intricate mosaics of coloured triangles, meticulously hand-drawn digitally (using an iPad) inspired by my own photographic studies.
The number of triangles (shown by the artwork title) is usually many thousands, depending on the complexity of the subject.
Inspired by natural landscapes and seascapes my portfolio currently includes views from the UK, USA, Germany, Switzerland and Liguria, Italy.
Digital artwork, by definition, cannot exist as a physical 'original', in the same way, that engravings, screenprints or linocuts cannot be seen until printed.
My artwork is only available in strictly Limited Editions. Every artwork is signed and numbered and produced as Giclée prints. These are on archival quality paper using up to 12 natural pigments and are all accompanied by a Certificate of Authenticity.
~~~~~~~~~~~~~~~~~~~
Since becoming a professional artist, I have been selected to exhibit in a number of major art events, including
MORE