Discover great art exhibitions and events in this region. To change region, please use the drop-down search facility on the right.

Why not enjoy a day out visiting a trail of art exhibitions in art galleries, village halls, studio spaces and a range of unusual spaces. Browse the exhibitions below to find your favourites and make your personal arts trail.

`

`
Heather Bailey The Heseltine Gallery Open Exhibition 2023
19/11/2023 - 13/12/2023
Chenderit School, Archery Road, Middleton Cheney. OX17 2QR
Sundays to Fridays 10am - 4pm (closed Saturdays)
An open exhibition for emerging and professional artists in and around South Northants and North Oxfordshire.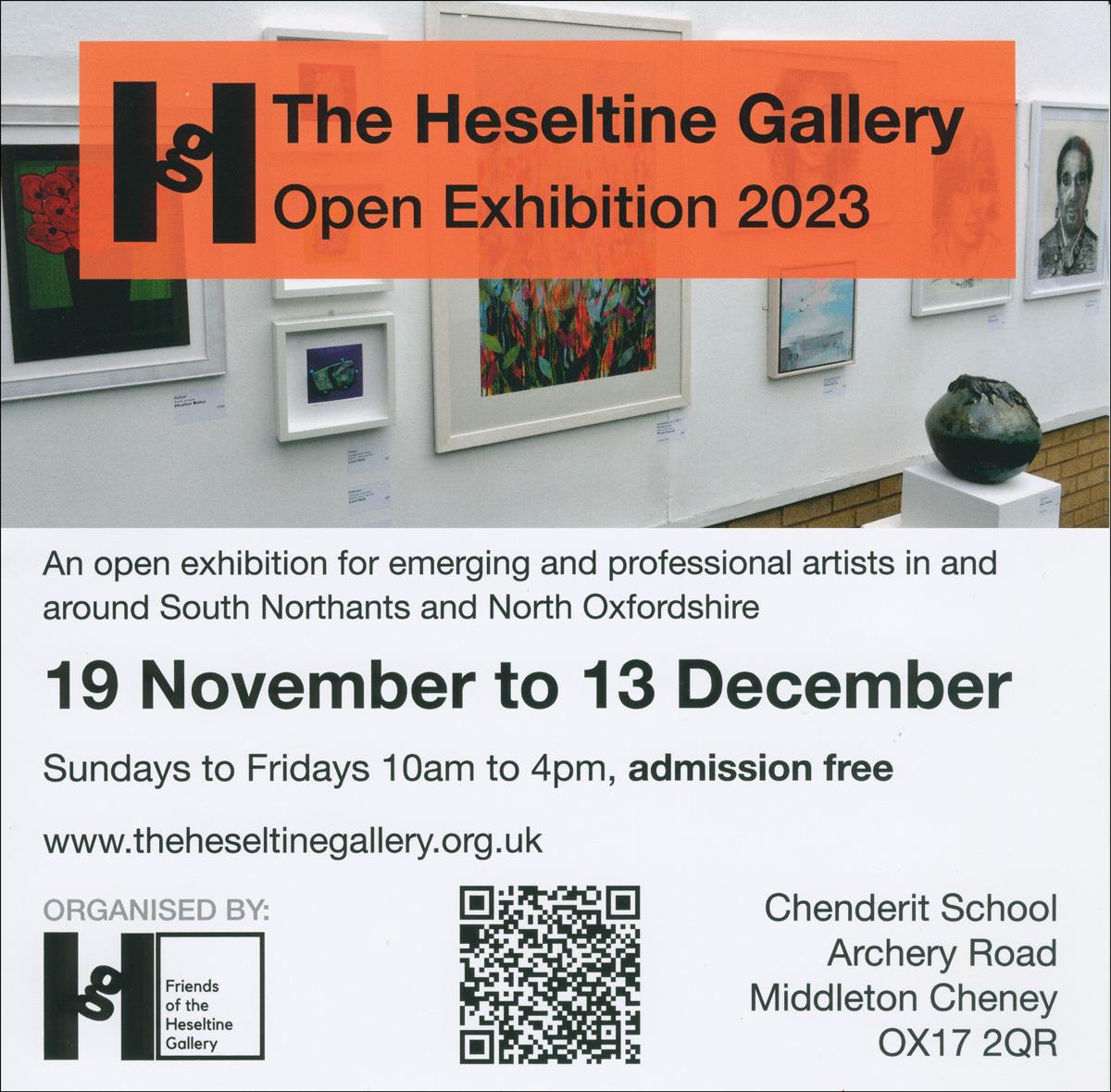 ---
Zarina Keyani We Are The Witches
04/12/2023 - 15/12/2023
TheHouse Of Smalls, Cambrook Court, HighStreet, Chipping Campden, Glos, GL55 6AT
Tues-Sat: 10-4pm, Sun: 12-4pm
I am part of the show' 'We Are The Witches' so pop down if you are this end. It's a piece from my walking series which is having it's first viewing within the show. The gallery is really interesting, find more info on their Instagram page or website. @thehouseofsmalls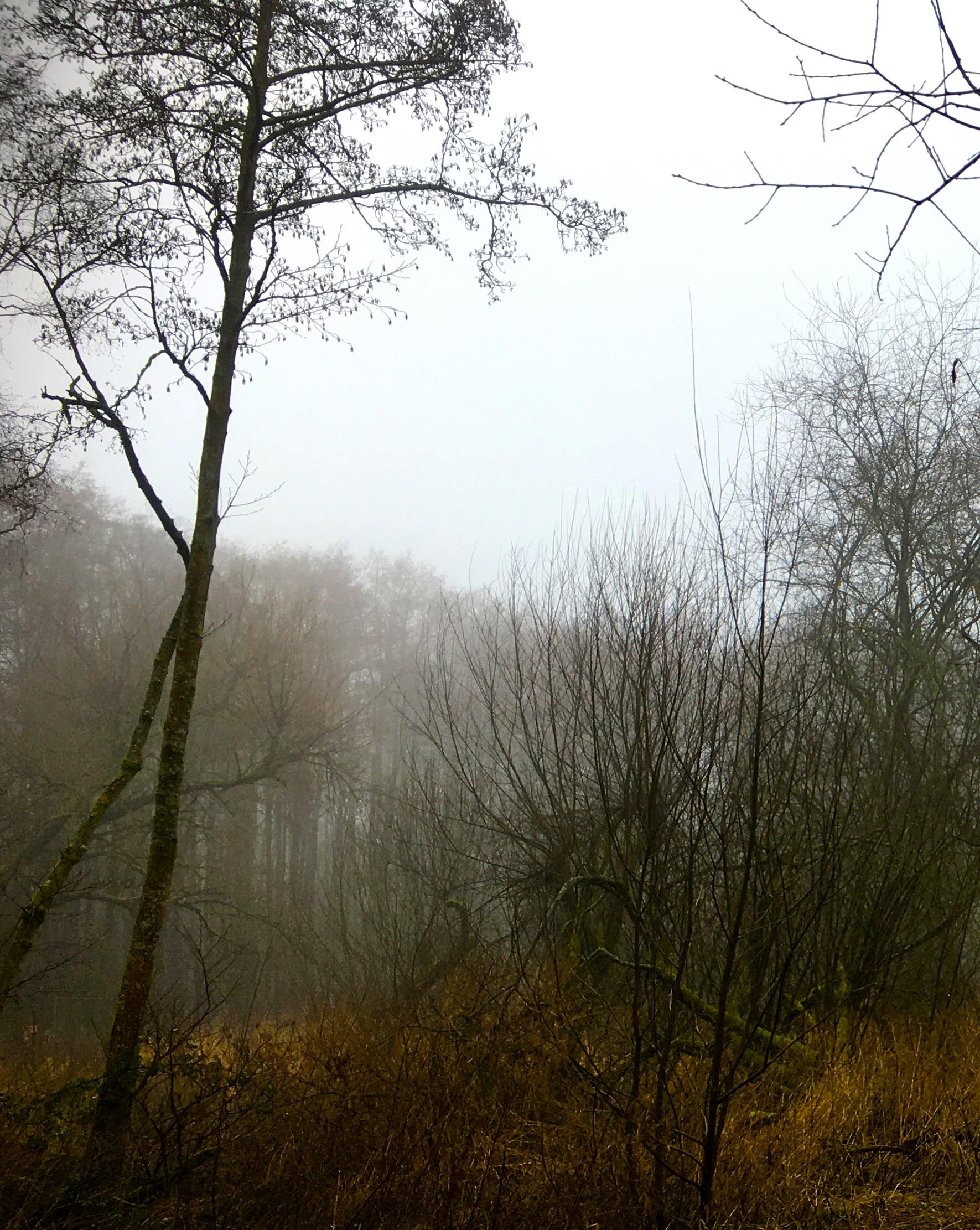 ---
Martin Lever BA Hons SILENT PROTEST - The Day Hong Kong Lost Its Voice
15/12/2023 - 17/12/2023
CRYPT GALLERY, 165 EUSTON ROAD, LONDON NW1 2BA
FRIDAY 5:30-9M SATURDAY
SUNDAY 11-6M
"The artist's job is to be witness to his time in history" - Robert Rauschenburg Silent Protest is a collection of work inspired by events in Hong Kong from 2019
20 - and a statement on the changing face of a previously fully free society after the introduction of a controversial National Security Law. In an ironic nod to the iconic propaganda posters of the Cultural Revolution, my graffiti-style monochrome portraits capture the young protestors on the streets of Hong Kong, their mouths gagged with zippers and masks. The words of Mao Tse Tung hang over the crowd – their meaning simultaneously enlightened and sinister, when juxtaposed with the contemporary dreams of a largely peaceful Hong Kong youth.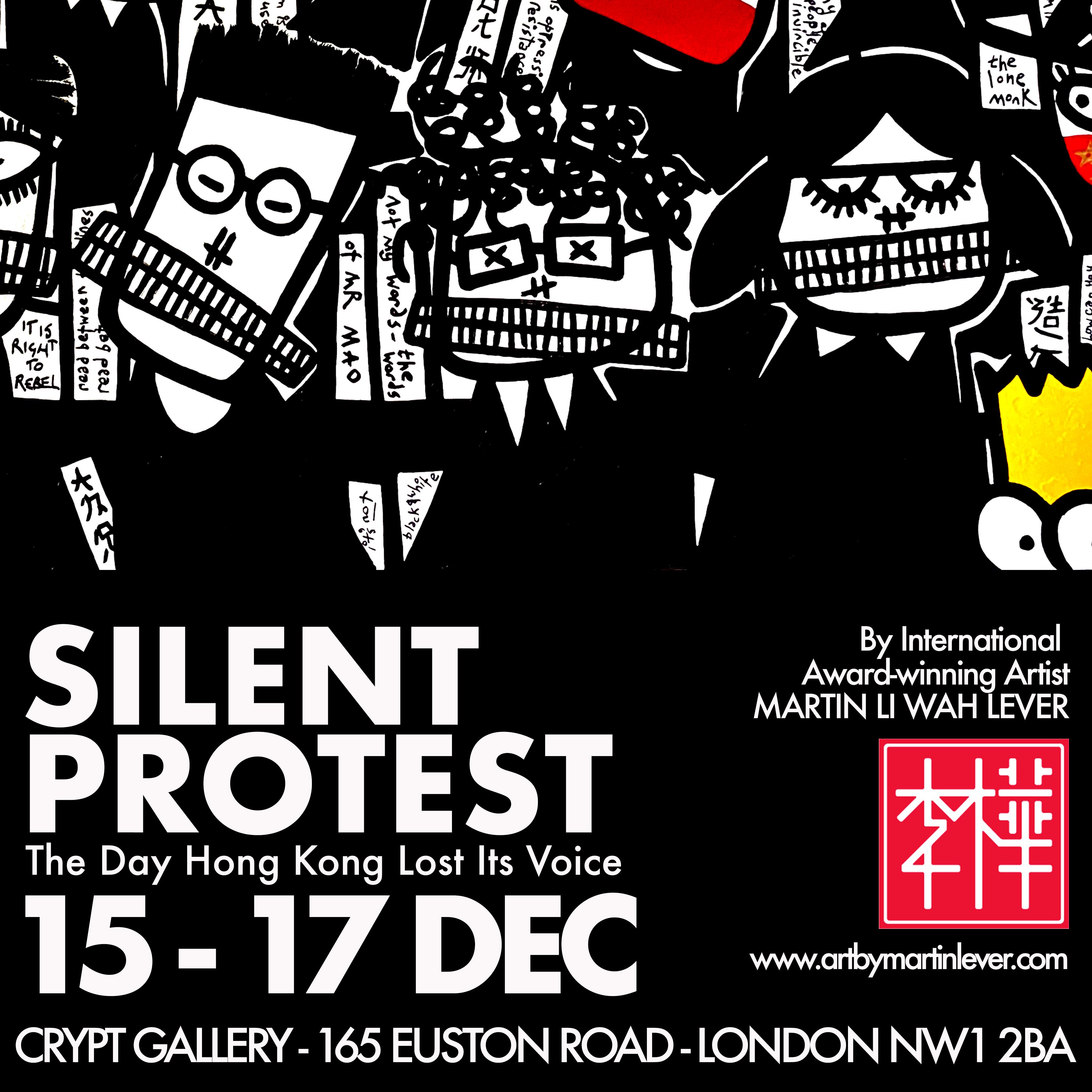 ---
Keith Pointing Art Maze Exhibition
13/12/2023 - 17/12/2023
Bargehouse, Oxo Tower Wharf, Bargehouse Street, South Bank, London SE1 9PH
11am - 6pm PRIVATE VIEW Wednesday 13 December 2023, 6pm - 8.30pm
A mixed exhibition on several floors.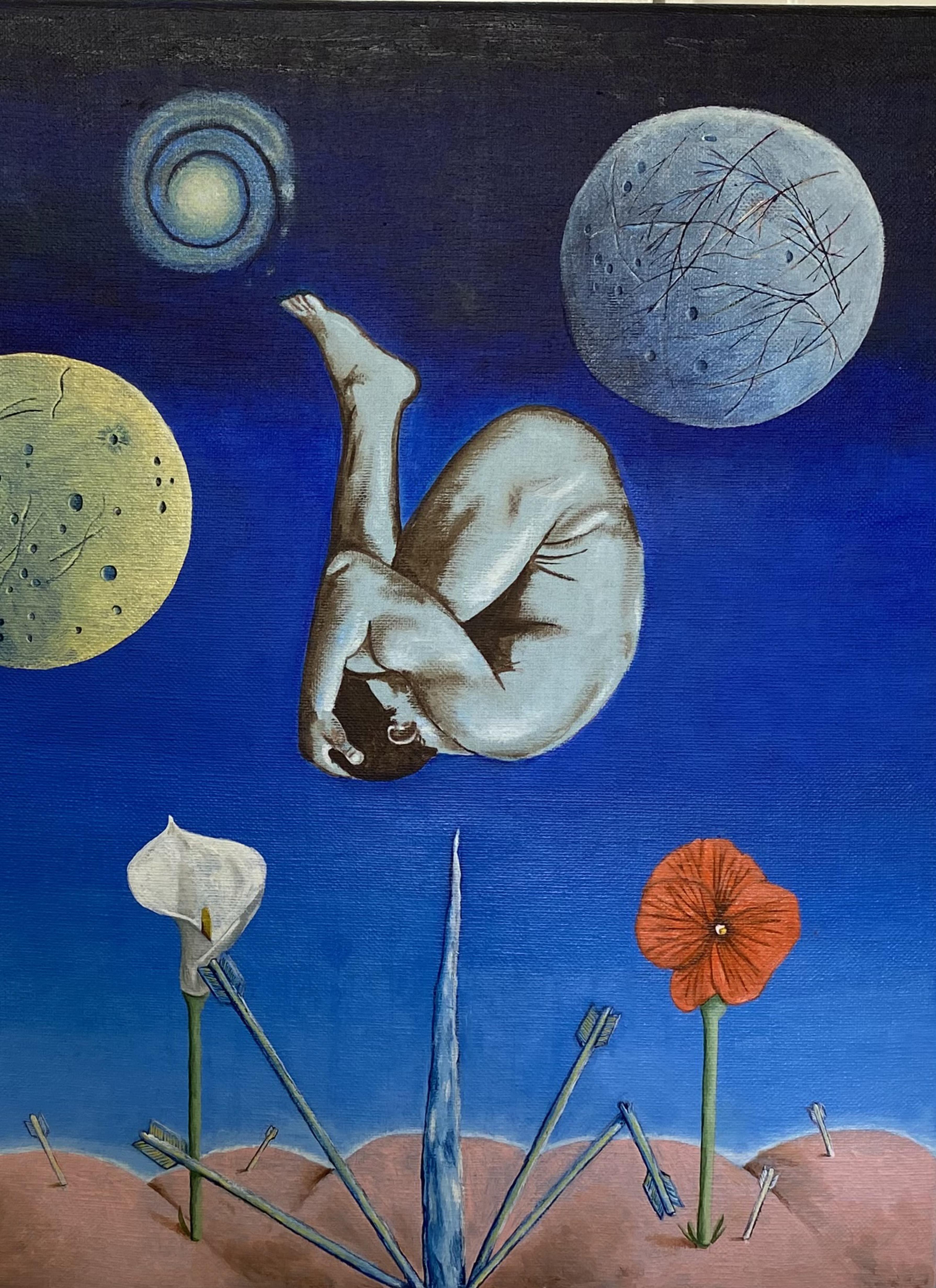 ---