Discover great art exhibitions and events in this region. To change region, please use the drop-down search facility on the right.

Why not enjoy a day out visiting a trail of art exhibitions in art galleries, village halls, studio spaces and a range of unusual spaces. Browse the exhibitions below to find your favourites and make your personal arts trail.

`

`
Ruth McCabe
Solo Exhibition, Warwickshire
19/03/2020 - 19/09/2020
The Gallery Dentist, 29 Leicester St, Leamington Spa CV32 4TD.
Due to the Codiv-19 pandemic, the dentist is temporarily Closed. Open: Mon-Thurs 9am to 1pm, 2pm to 5pm. Fri 9am to 1pm, 2pm to 5.30pm.
Nature has always been a place to retreat to, and a reminder of all the beauty in this world of ours. This selection offers both the calm of the long view and the sense of healing in more intimate environs. And when spring and summer come, the energising injection of new growth, light and times of playfulness. Ruth lives and works in east Suffolk, close to that wonderful, precarious and invigorating North Sea coast, ever under threat from the sea. Her roots are in Yorkshire. The Pennine and North York moors are much loved 'homes': landscapes big enough for my sorrows and joys.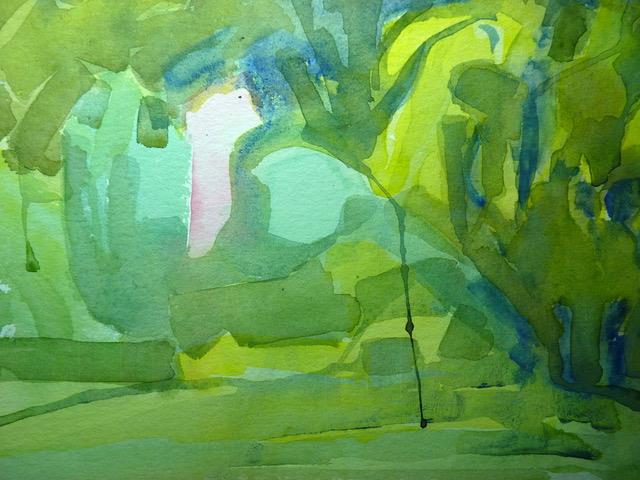 Grace Newman BA Fine Art
UK Artists Exhibition 2020
01/09/2020 - 20/09/2020
Arts Trail Gallery, 20 Upper Mail, The Royal Priors Shopping Centre, Royal Leamington Spa, CV32 4XT.
Mon - Sat: 11am to 5.30pm. Sun: 11am to 4pm.
UK Artists provides an exciting opportunity for its members to showcase their talents in this annual exhibition. On display at the ArtsTrail Gallery, Royal Priors, Leamington Spa is an eclectic mix of contemporary and traditional artwork: painting, sculpture, printmaking, mixed media, pastel, photography and ceramics. All artwork is for sale. There is over £300 worth of prizes for the best artworks as judged by a panel including sponsors. Visitors to the exhibition may also choose their favourite artwork.
http://artstrail.co.uk/uk-artists-annual-exhibition-2020/#more-1100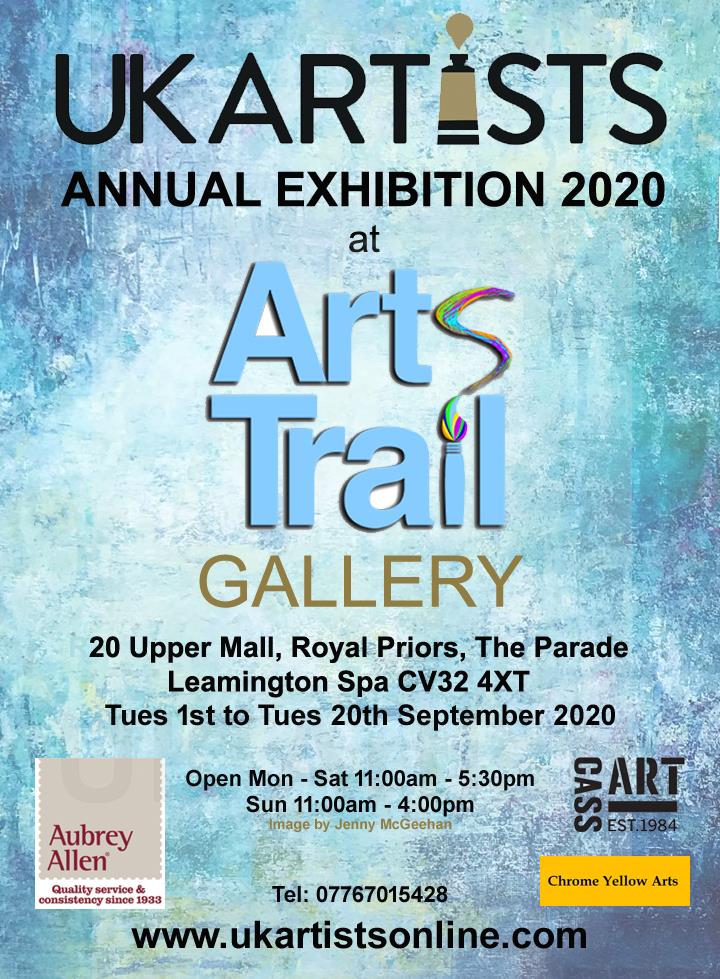 Lisa Rothwell-Orr
Westward Ho! & Bideford Arts Society (WHOBID) annual exhibition
16/05/2020 - 31/12/2020
Online due to COVID-19
Westward Ho! & Bideford Art Society 98th Annual Exhibition 16th May - 31st Dec 2020 Due to the coronavirus lockdown the annual show at the Burton has been cancelled. So, for the first time in our long history we are holding an online exhibition of the work of members and associates.