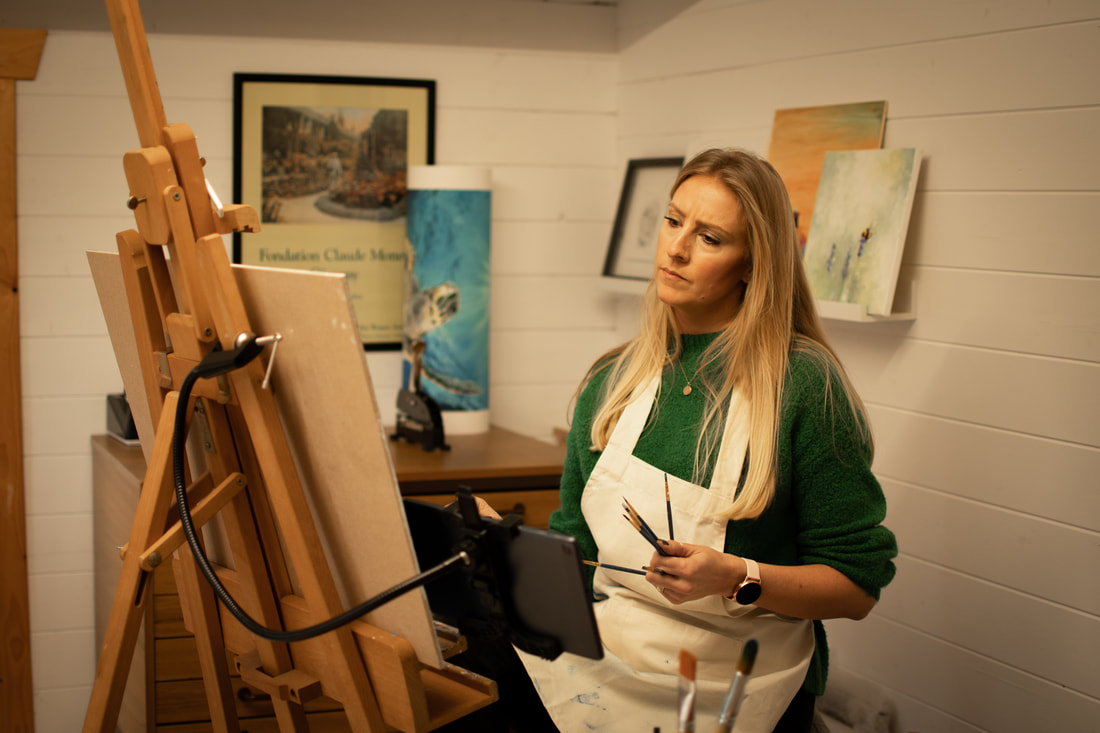 Anna Reed is willing to accept commissions
"I am fascinated by the natural world, the beauty of wildlife and humankind. I love looking closely at both and the relationship between them. I like to think that I help people see detail that they may not have seen before"
I am an professional artist, born in London. I moved to Bedfordshire during my childhood and it was at this time I realised a passion for drawing and painting.
I am self-taught and driven by my admiration of nature and its elegance. Working predominantly in oil paint, charcoal and pencil. I uses precise and deliberate strokes to produce representational pieces of work. My pencil and charcoal studies concentrate on movement and texture, whilst my oil paintings are showing detail, depth and the characteristics of the subject. I love to use wooden panels and aluminium to create my artwork, painting several layers of detail.
My recent work concentrates on the natural world and showing how precious it is. I often use golds and rich colours
MORE