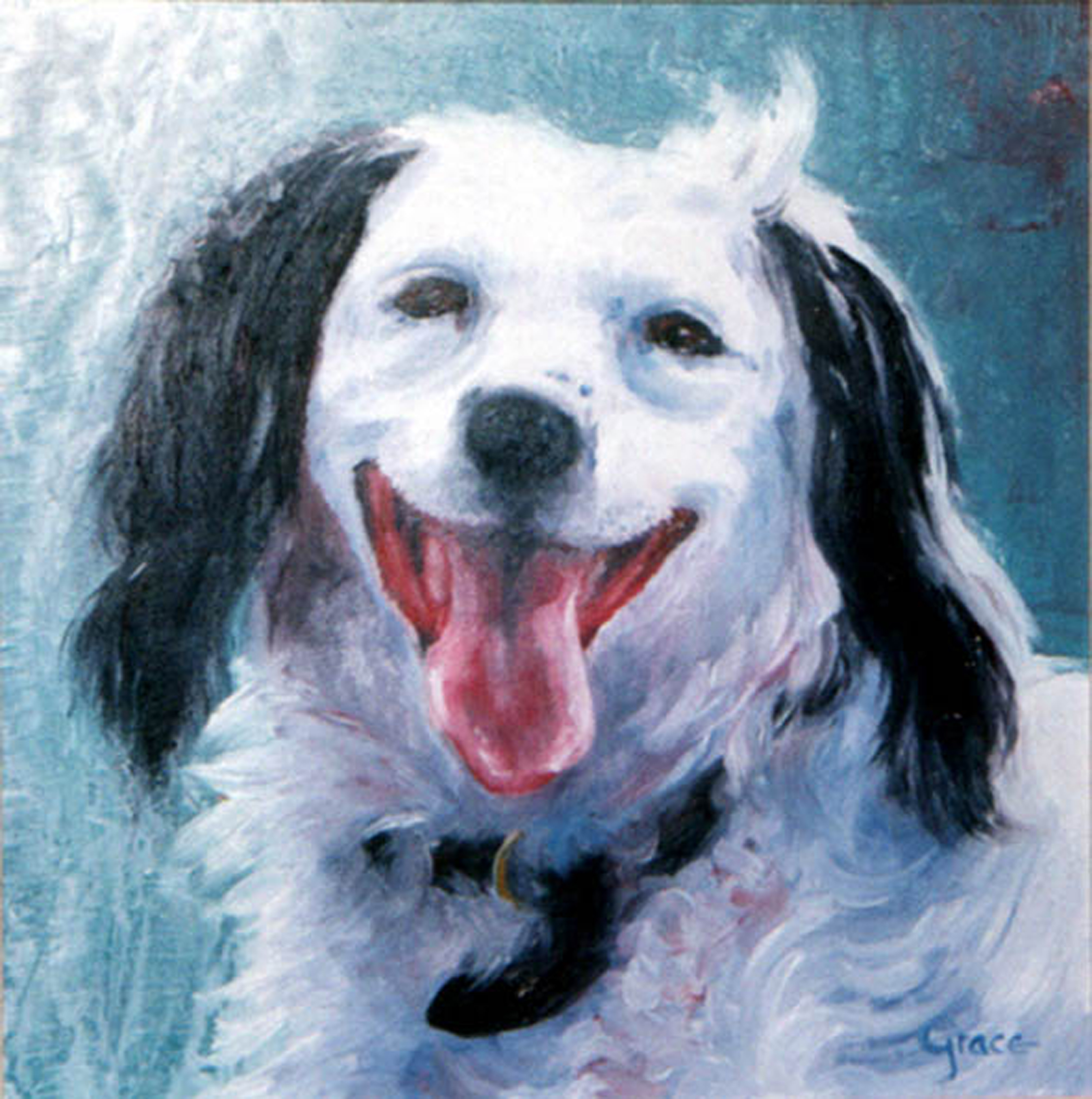 Charlie Grace is willing to accept commissions
My portraits of people and pets are painted in oils on board or on canvas. I work from life or a selection of photographs to create the best image for each customer's needs. I am fascinated by the different characteristics of the people and pets that I come across in life and strive to bring these out in each work of art using colour and textural techniques. Prices vary according to size, number of subjects and background detail. Commissions welcome. Please feel free to contact me for a no-obligation quote with your ideas.

Sepia drawings can be commissioned from old, worn and torn photographs. Prices from £90. Perfect for an original gift.