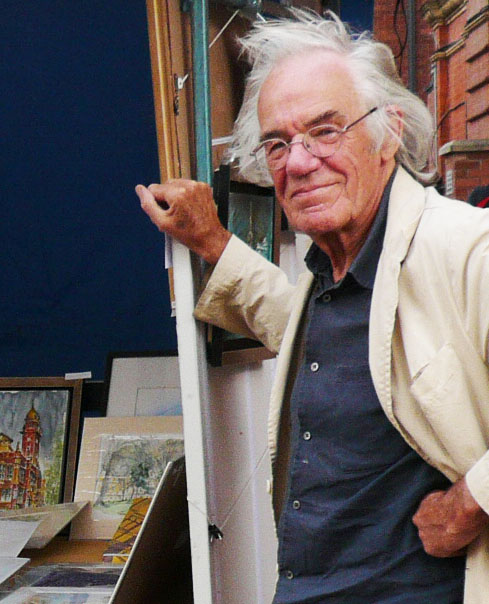 DAVID LEWIS paints pictures of Historical buildings, Townscapes, Villages and Architectural subjects.
Based in Royal Leamington Spa, David has painted pictures in watercolours and acrylics of many of the towns beautiful old buildings.
"I have painted Commissions for village churches and houses in the Cotswolds and local towns. I am fascinated by the architectural detail that surrounds us from the past, the almost lost Craftsmanship in stone and brick, the clutter and wire-infested streets of medieval European towns, and I am inspired by the abstractions of the best of today's constructions.
My pictures and paintings are commissioned as wedding presents, Christmas presents, retirement presents or as a memento of a much-loved family home. Commission a well-tended garden painted in watercolours, as a gift for the garden lover.
My paintings can be reproduced as art prints and as greeting cards etc.
Commercial properties, Pubs, Village Inns, Hotels
MORE