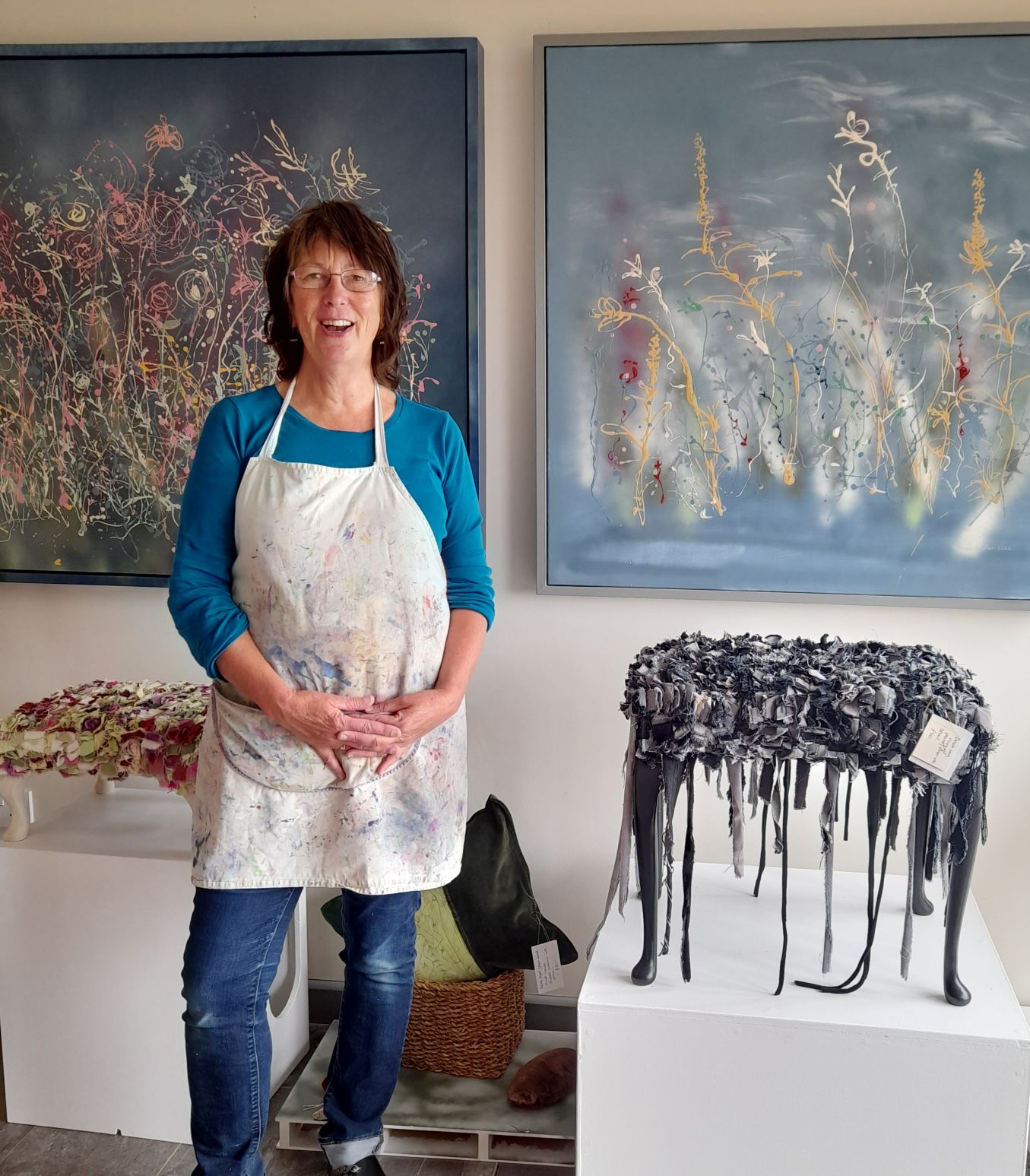 Deborah Dutton is willing to accept commissions
Individually constructed deckchair slings, made to measure footstools and seat coverings inspired by the garden and seaside environment.
Commissions welcome
.
Paintings too!
Inspired by the outdoors and the natural environment , I am interested in how plants regenerate, with new growth found among the old. I like to construct textiles in a similar way , reusing older fabric along side the new. Working with weave, dye, stitch and screen print, I use bright colours, knit and velvets celebrating my drawing and visual interest in plants.
I love the idea that my bespoke deckchair slings and seat coverings are created to be looked at, sat upon and bring visual and tactile impact in the house or garden. Some pieces are inspired by summer flowers, with greens, pinks and lilacs, others the blues of sea and sky.The rag rugged feel is all about texture and how plants grow over each other. Hanging strips of fabric, frayed edges and loose threads are the essence
MORE