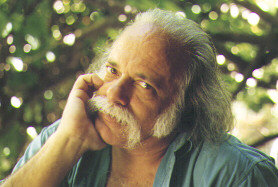 "My work is characterised by dreamlike otherworldly natural landscapes. My images are fantasy-like but with a hint of realism that evokes a poetic, tantalising and intriguing response."
Dr. Martín Raskovsky.
Since early childhood, photography has been in Martín's heart. From the early days in a darkroom built in the bathroom of his parents home to the present days of digital manipulation, Martín's work has always been characterised by imagination, surrealism and impressionism. Dr. Raskovsky's photographs are routinely mistaken for paintings due to their expressive nature and he is known to sleep with a photographic camera at his bedside, ready to capture and interpret dreams, using the camera as a paintbrush to capture his subconscious thoughts.
Dr. Raskovsky is a computer scientist by profession who previously refused to share his art and 2016 saw the debut of his work presented to the public in the Brick Lane Gallery, London. Dr. Raskovsky has since received
MORE