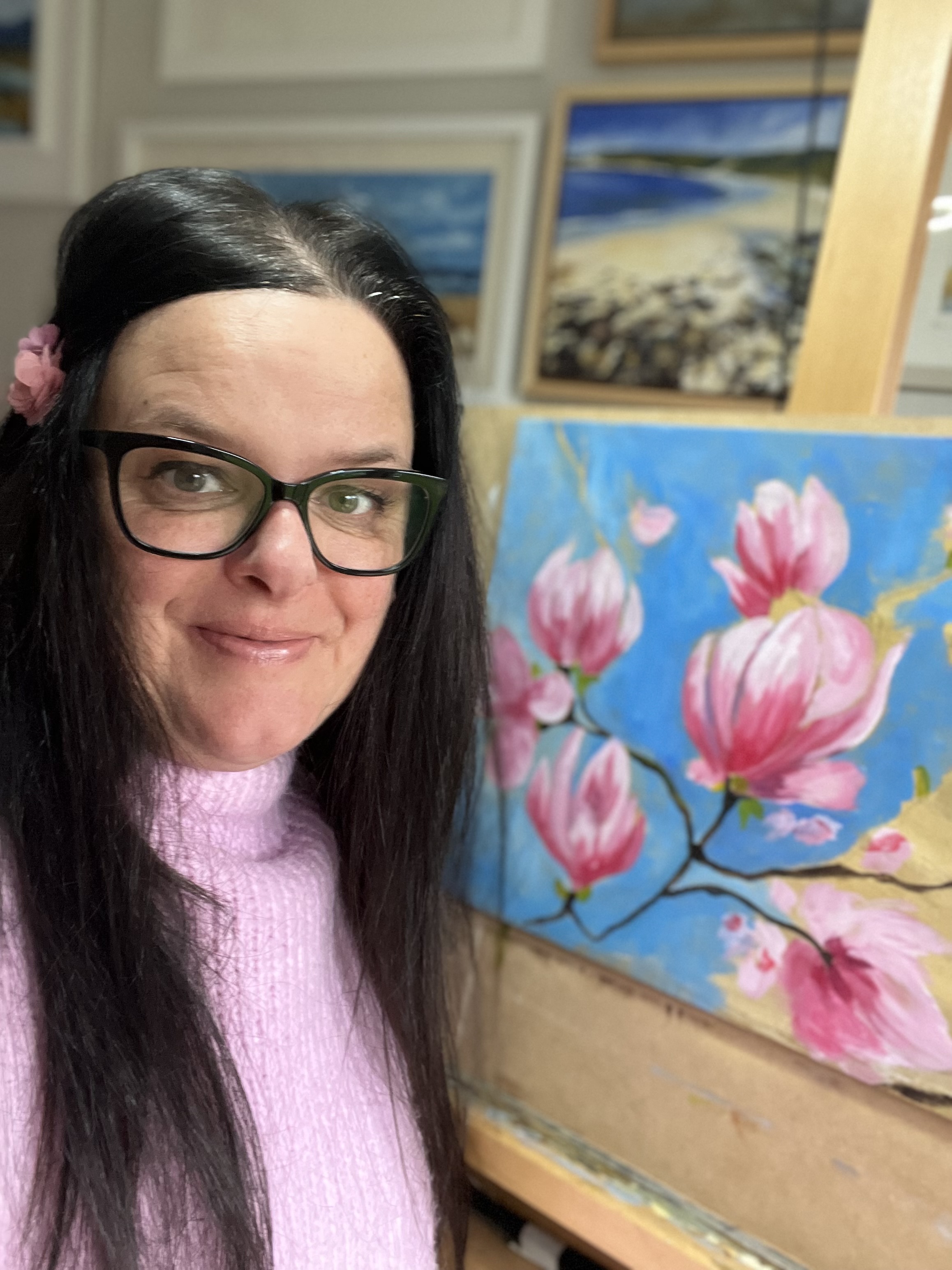 Emma Gluyas is willing to accept commissions
Emma Gluyas B.A. (Hons)
Emma is preliminary an oil painter where she enjoys working in the 'Alla Prima' (wet on wet) technique. Her current work is painting daily paintings from various subjects including, still life, portraits, birds, and nature.
Emma is a Professional Artist and Lecturer, teaching workshops and weekly classes in all painting and drawing mediums.
Emma has a B.A. (Hons) in Art & Craft Studies from Coventry University and a Teachers Certificate (CTTLS), from Warwick University.
As well as being a working artist she is a Lecturer for Adult Education in Coventry teaching in all disciplines of art, she also provides workshops at various venues in Warwickshire.
"I am in love with oils and have found as I have developed my artistic practice this is my medium of preference. I love being able to move the paint, blend and build a painting, I especially like the feel of the oily buttery consistency of the paint and using the 'Alla Prima' technique.
MORE