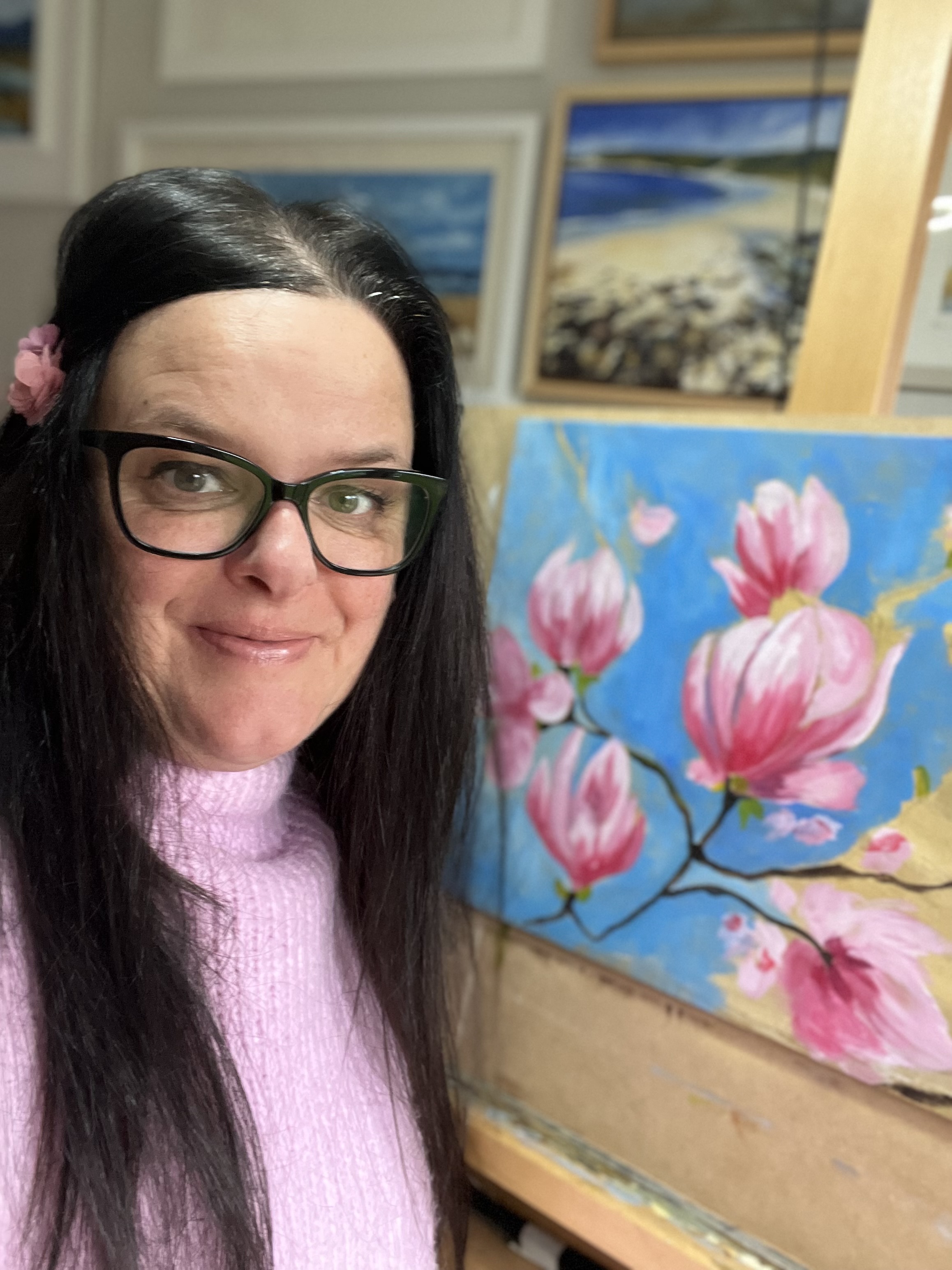 Emma Gluyas is willing to accept commissions
Emma is a Textile Artist working in felt and embroidery. Her inspiration comes from using her own photographs, a happy memory, nature and beautiful places. She creates art for the home, contemporary space and personal happiness.
"I am excited by colour, texture and form. I find fibre and the felting process expresses my creative mind, allowing colour mixes and freeform embroidery to create vibrant art. I enjoy the making of textiles using felting and weaving techniques. These describe texture and colour and create a feeling of joy or a reminder of a happy memory in my work."
Emma enjoys both wet felting and needle felt. Free form embroidery has a sense of abandonment which is very calming almost trance like, the outcome of which sometimes is not known and can be a surprise when the piece is finished. Emma draws with her sewing machine and paints with fibre, manipulating it into shapes and form, this is how she explores the natural world and its beauty.
​Graduated
MORE