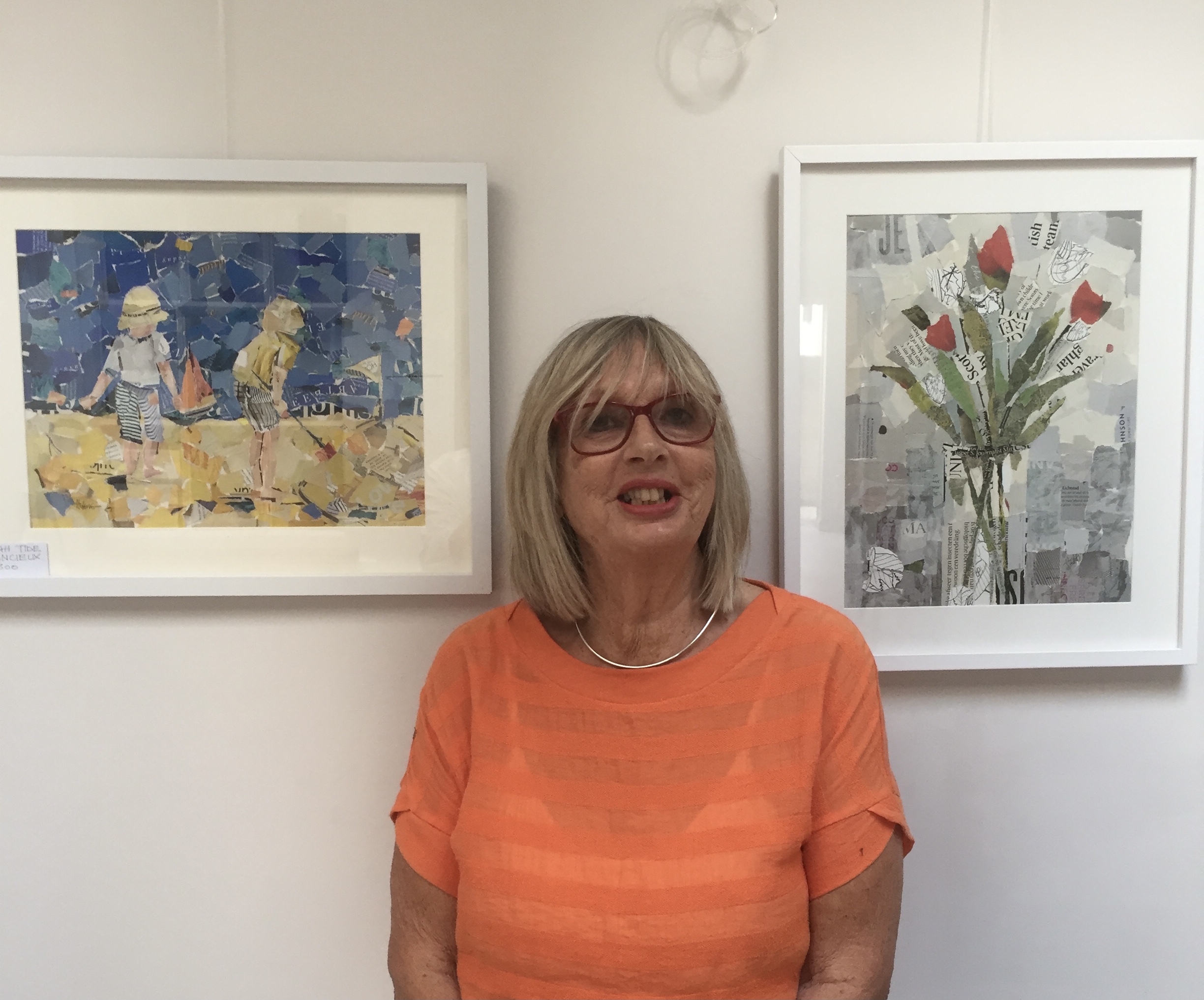 My collages are completely made from torn newsprint with no use of paint. This involves tearing both large and very small pieces of newsprint often overlapping them until l am happy with my final collage. I developed this individual style of collage over 20 years ago having previously been an impressionistic oil painter although trained in textiles. As a child, I had been influenced by Italian mosaics which later led me into collage.
I have lived and exhibited my impressionistic collages in Brittany, France for many years where I lived. Having returned to live in the UK I am now teaching and running regular workshops in Gloucestershire. During my teaching career, I taught art in schools and in adult education plus using art as therapy.
My visual inspiration is drawn mainly from architecture, people and seascapes. I find it fun to include topical written newsprint in several languages in my pieces of which Dutch is my favourite!
I view newsprint as my colour
MORE