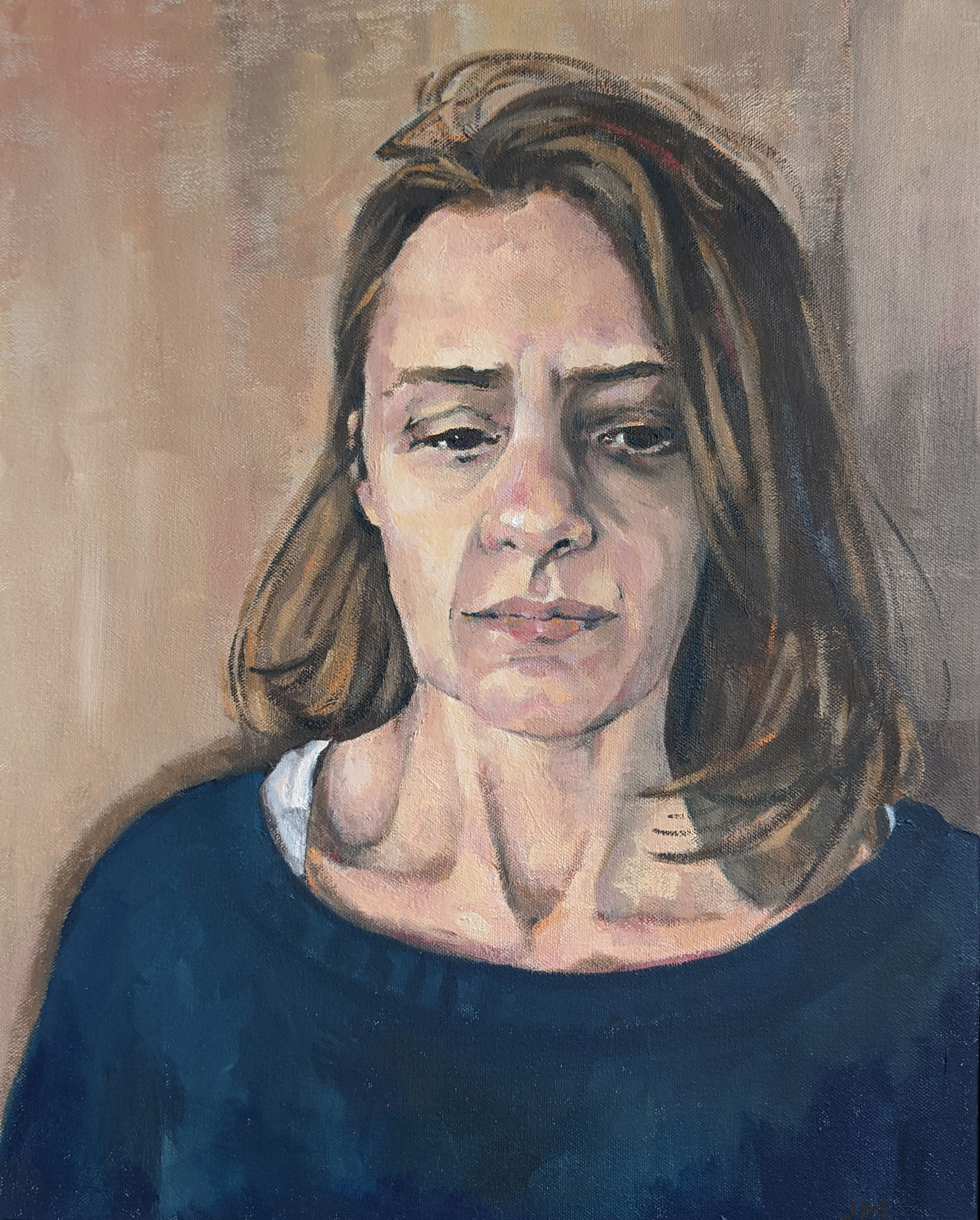 Joanne Makin is willing to accept commissions
After gaining an MA in Illustration I worked as a freelance illustrator for 25 years for a wide range of clients including the BBC, KMPG, Pedigree Foods and Quintet Publishing.

Since then I have exhibited my original prints at various venues including the Houses of Parliament, the John Radcliffe Hospital and the RBSA.

I have recently made a return to oil painting concentrating on portraiture.

Based in Stratford upon Avon I have exhibited my portraits with the Royal Birmingham Society of Artists, and The Society of Women Artists.

I accept portrait commissions, current examples of which can be shown on request.