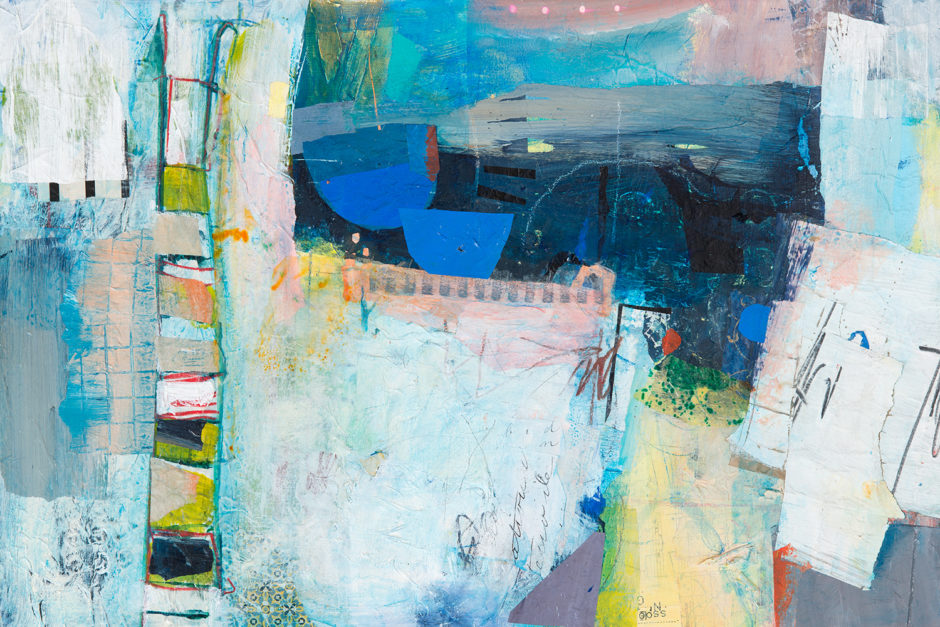 My bold and joyful collages may look like paintings, but if you look closely you will see they are skilfully built up using layers of found papers, tissues, and acrylic paint. I see the beauty in simple scraps and ripped edges, accidental marks and worn surfaces.

By simplifying and flattening space with paper shapes, I recompose, conceal and reveal, deliberately avoiding representational clarity. I take my inspiration from the urban shoreline; weathered surfaces, boats, harbours and docklands, decorative motifs and lettering of foreign lands. A section of text can give clues to the narrative or simply be used for design alone and a brightly coloured paper shape will often dictate the ambiance of a piece.

I want to capture the memory of a place and the sense of human presence, echoing the passing of time. This is a controlled, yet intuitive, direct approach that allows me a huge amount of freedom to interpret my sketches in a lively and original way.