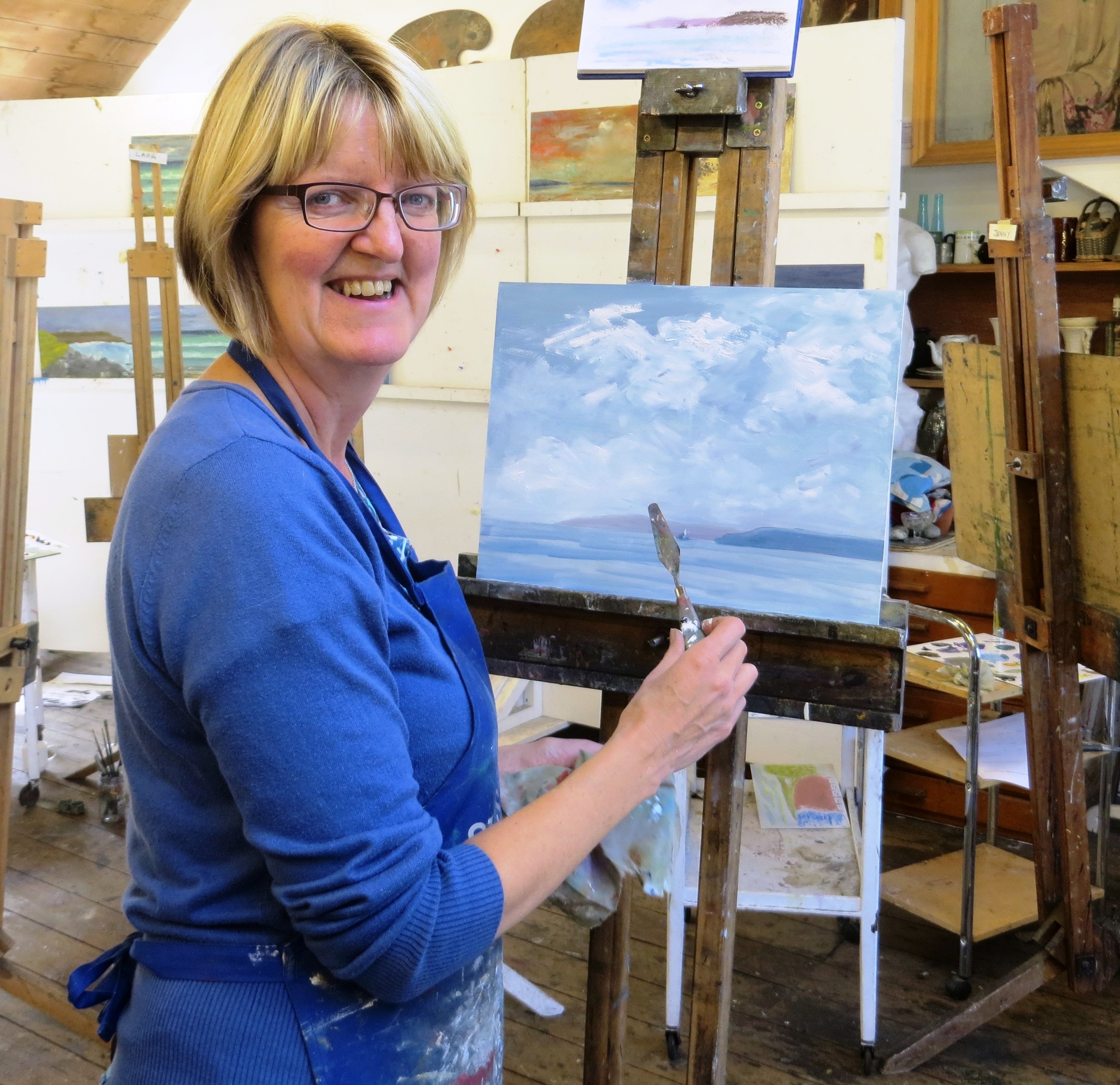 I am a Leamington based artist, with a fascination for painting sea, sky and land. I absolutely love painting the fleeting effects of weather and atmosphere and am inspired by the wild coast around St Ives, Cornwall. I also exhibit photographs - this is a very longstanding passion which is re-emerging.

I paint expressive paintings mainly in acrylic and mixed media.I am a regular exhibitor with Warwickshire Open Studios, and I have also exhibited at Art in the Park Leamington, also at the Loft Theatre and the Well Centre.

For my 'day job' I work as an Arts Psychotherapist in private practice (registered with UKCP, MBACP), and am fascinated by the creative process and the links between my therapeutic work and my paintings. I also lead occasional creative retreats and workshops on themes related to psychotherapy, spirituality and personal growth.

Do get in touch if you'd like to find out more.




MY WORK
This artist has no work for sale on the website at the moment, but may be open to commissions.