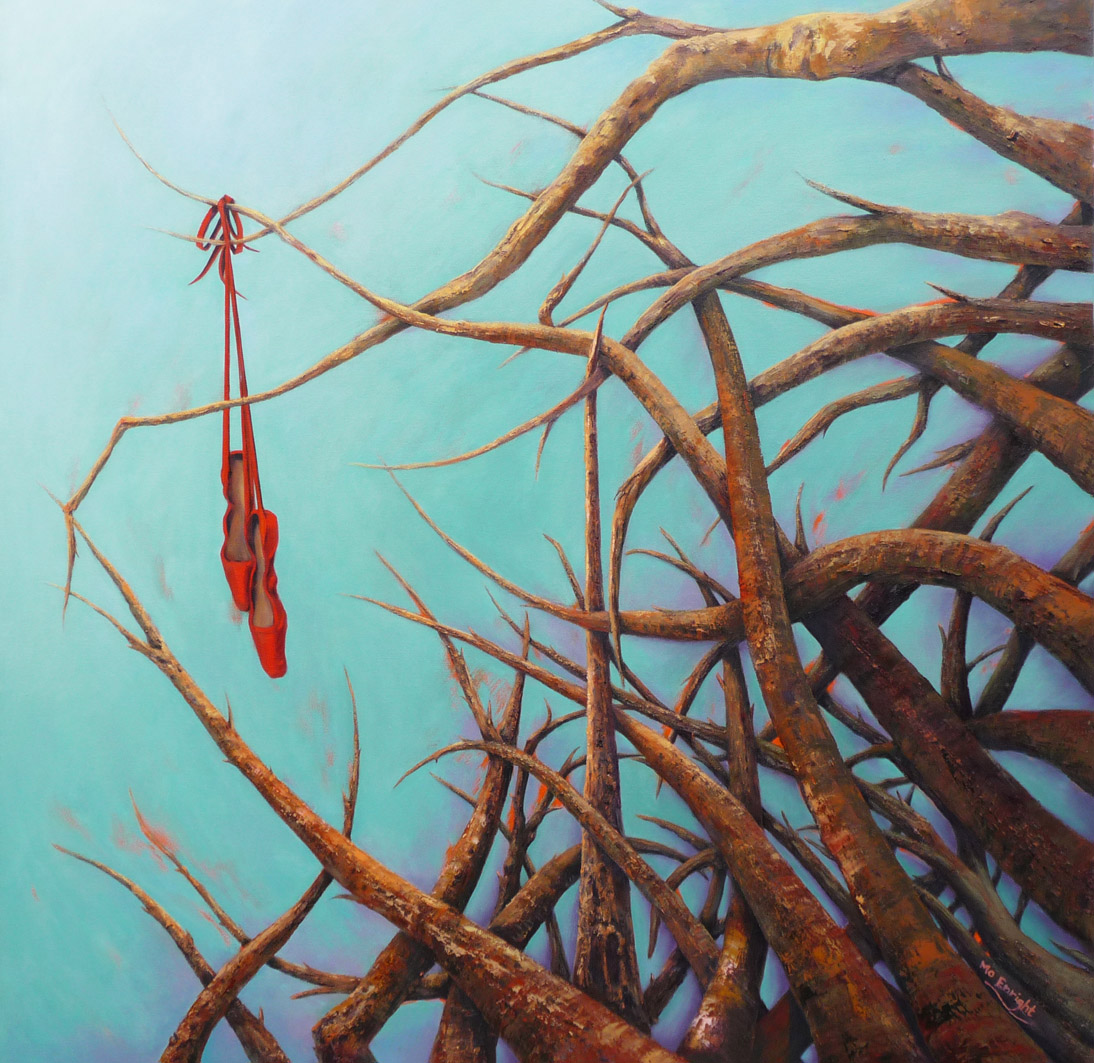 Mo Enright is willing to accept commissions
Mo Enright was born and raised in the beautiful National Park area of the Hambleton Hills in North Yorkshire. After graduating with a BA(Hons) in Fine Art, went on to gain an MA in the History of Art & Design and is now a full-time professional artist working from Art-E Studio in Warwickshire.

Mo's work is primarily oil on canvas however, the location and the environment of a particular commission may demand the use of other materials. In Mo's work the environment, time and childhood memories are inextricably woven together creating extremely thought provoking work.

Mo Enright's work is to be found in corporate and private collections worldwide and is listed in 'Who's Who in Art'.