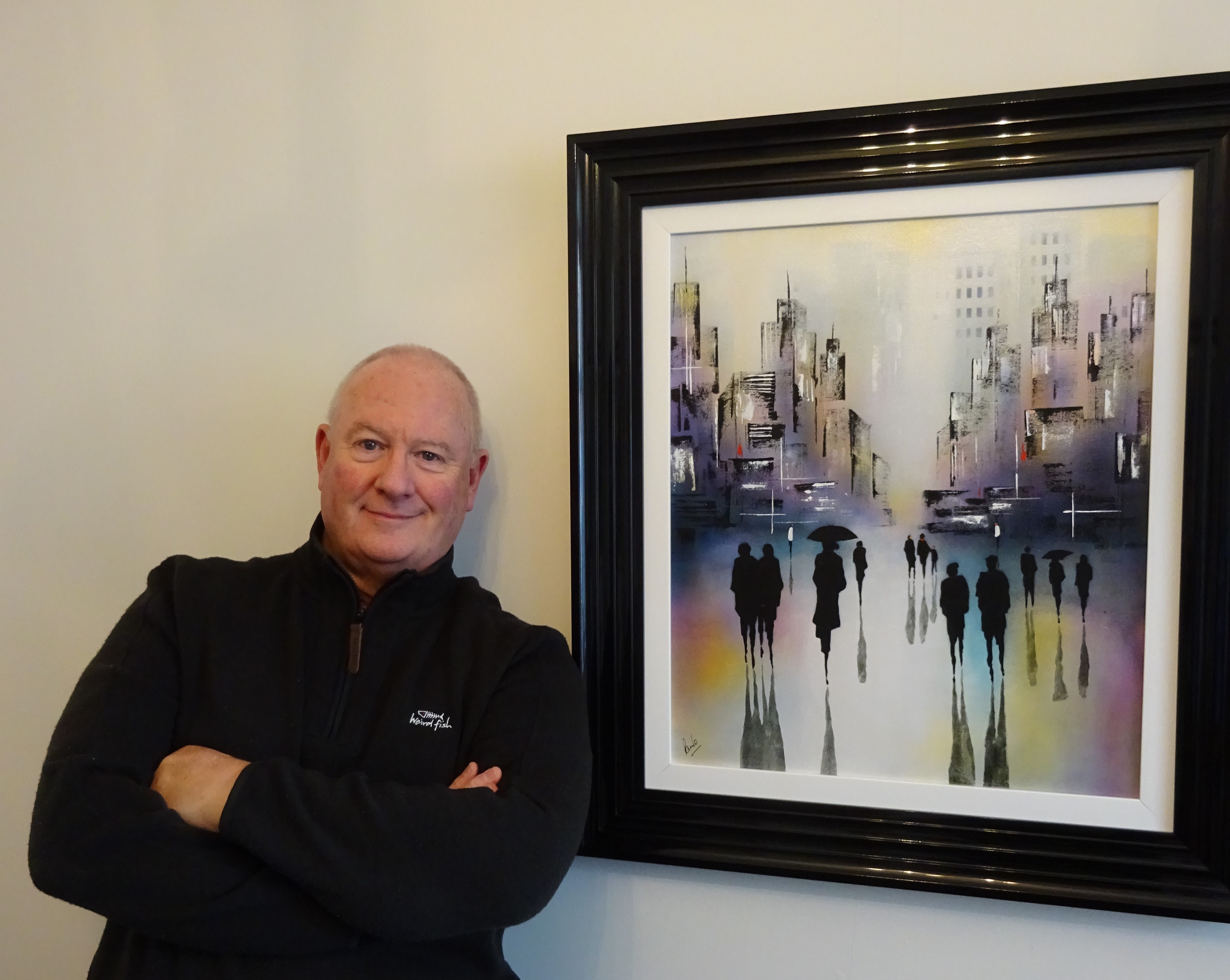 Paul Oughton is willing to accept commissions
Paul Oughton is a Newcastle Upon Tyne based professional artist well known for his semi-abstract depictions of major cities such as London and New York and also his depictions of North East coal mining communities. He is represented by a leading art publisher who supplies original paintings to prestigious art galleries in the UK.
A self-taught artist Paul has been painting for 9 years after having retired from a previous occupation that involved frequent travel throughout Europe and the USA. The memories of seeing the masses struggle to get to work on time and experiencing the sounds and atmosphere of high-rise jungles prompted Paul to pick up a brush and recreate those memories in colour.
The paintings are not usually an accurate photographic reproduction of any particular city or place but more a projection from the mind. Paul's paintings quickly generated support from enthusiastic private collectors at his pop-up gallery at Tynemouth Market and from several
MORE