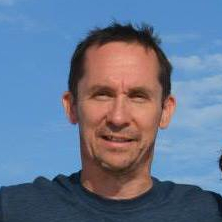 Richard Tilley is willing to accept commissions
I was born a long time ago, picked up a camera at the age of 10 and still haven't put it down.
It's a well-used phase "Image is Everything" and the Kaiser Chiefs sang, "Everything is Average Nowadays"
Well here's to "The Image" being "Everything" and "Everything" being more than "Average"
What I See is What You Get, enjoy the view through the camera lens, I have.
My website is aimed at promoting Fine Art Photography. Excellent quality and vibrant photographs, that you look at and enjoy every day. Photographs that have a quality about them that makes you stop and admire them time after time.
My work covers a number of areas from Landscapes, Seascapes and Still Life, to Nature, People & Events, and capturing images After Dark. All images must come up to a very high standard and above all else have an engaging quality about them.
Why are my images different?
You will see no smoothed water, exaggerated & enhanced skyline photographs, or pictures of cats
MORE