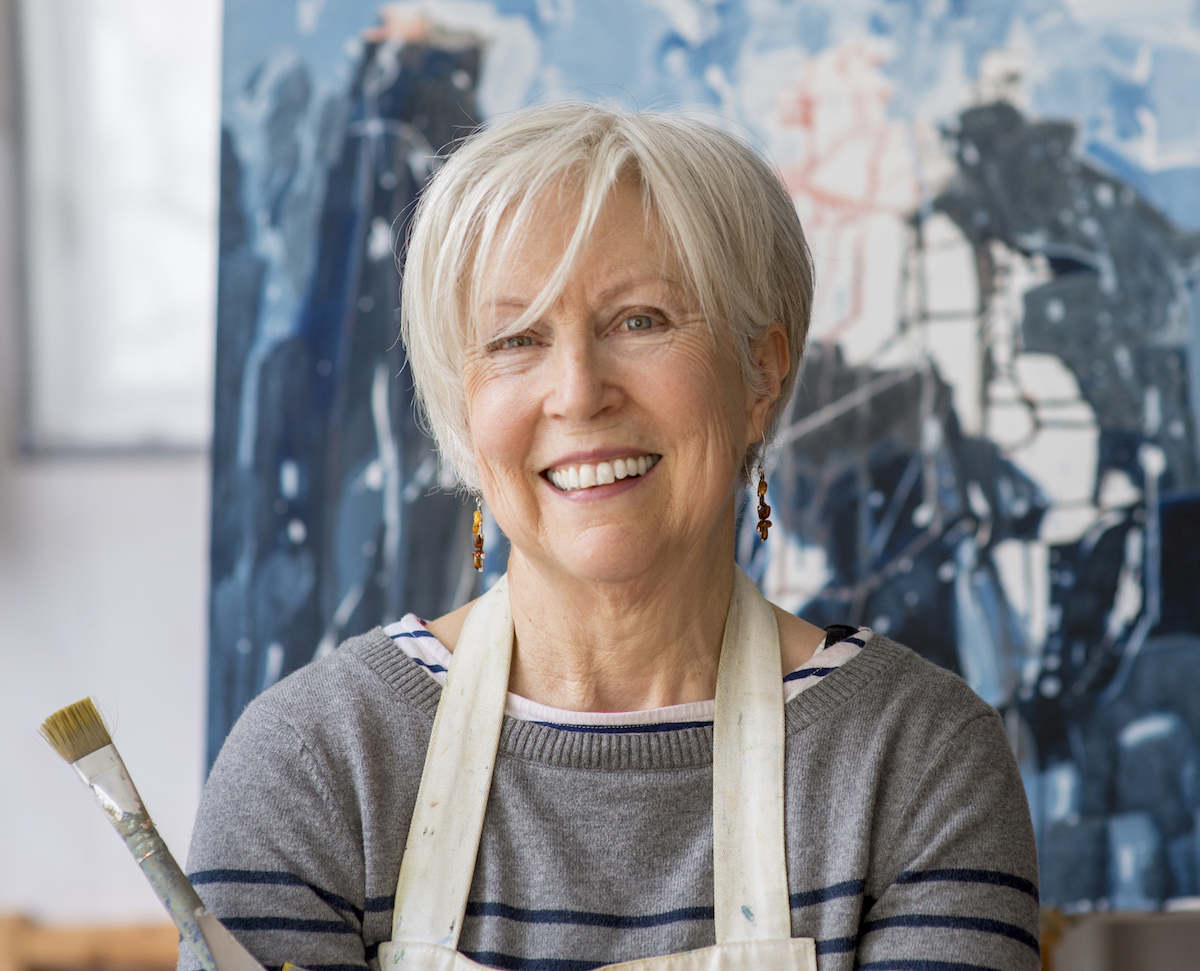 Ruth McCabe is willing to accept commissions
Avant garde, fresh and modern, Ruth's work is inspired by internal and external landscapes. Her industrial Yorkshire childhood brings strong, dramatic forms to the work, which can also relate to her current working environment on Suffolk's coast, where vulnerability and fragility are key features as sea levels rise.
Ruth loves abstraction, letting marks and forms arise in the work until eventually she perceives what the piece may be saying. Work is expressive of atmosphere and the feeling of 'being there'. Music, dance, nature, and most recently her developing relationship with the North Sea in winter, are all active and loved energies in her life. Without doubt their voices can be found in her work.
Ruth is happy to discuss commissions for abstract pieces.
Practicalities:
When buying a piece online, pricing has been set as unframed works. Their professionally made frames can be bought but will be posted without the glass for safety. If you are
MORE