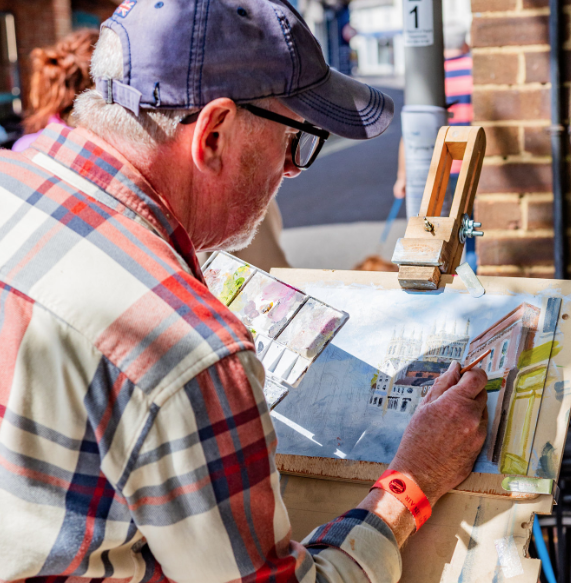 Shaun Forward is willing to accept commissions
Shaun Forward studied technical illustration at Bournemouth & Poole College
of Art in the early 1970s, qualifying in City & Guilds at credit level. He has since enjoyed a lifetime's career in graphic design and commercial art. 

Shaun rekindled his association with the fine arts in 2006 - when a group of
art college contemporaries began a painting collaboration in a Wareham
studio - and has since developed his passion for coastal subjects and rustic
buildings, with images being produced in various mediums.

Having moved to a home with a purpose-built garden studio, and stepping
down from freelance graphics, he now has more time to devote to painting, as
well as other favoured disciplines, such as linocut printing, photography and
ceramics.

Much of Shaun's work hangs in private homes and commercial premises
along the south English coast.