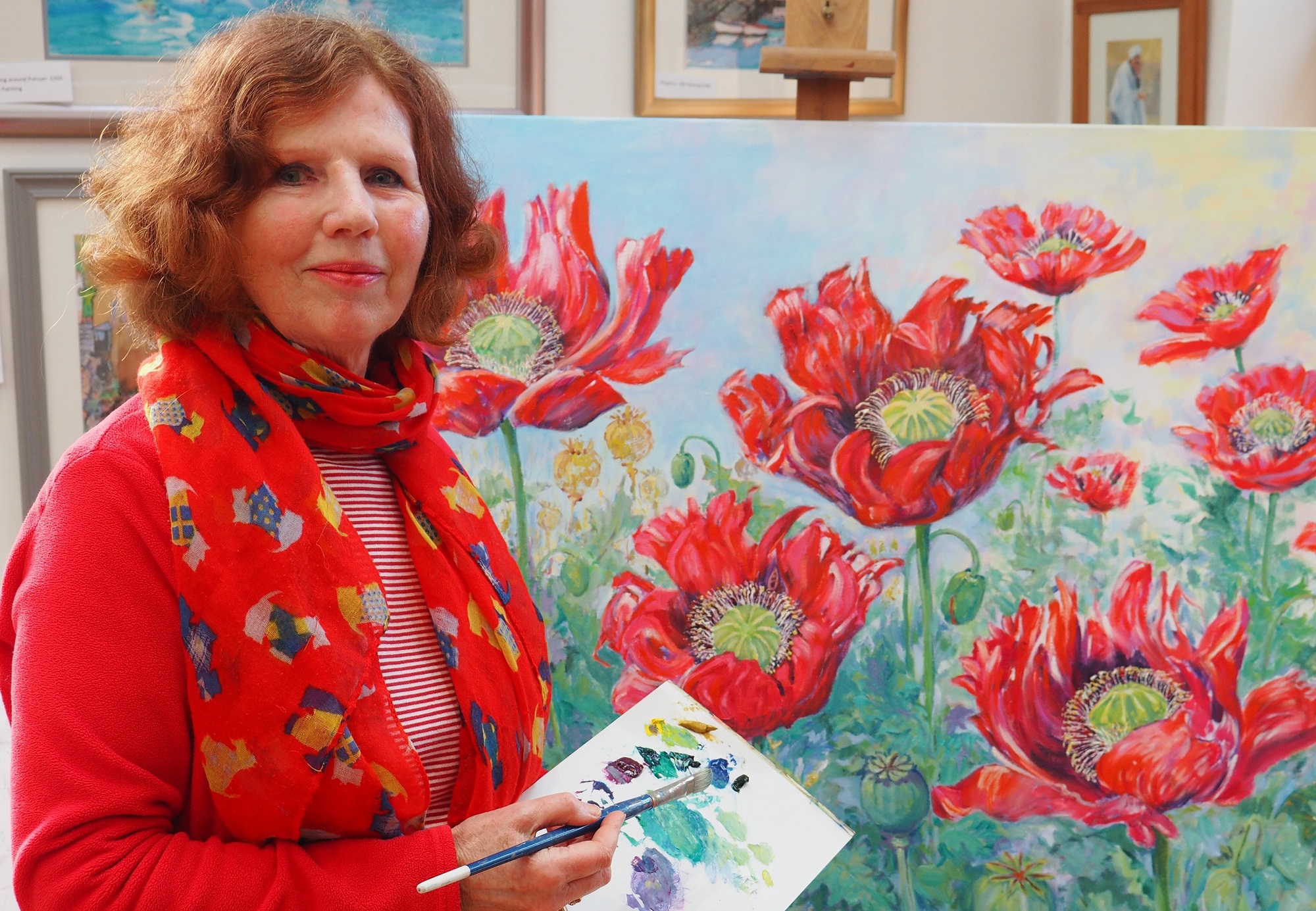 Susan Moore is willing to accept commissions
Susan lives in Fillongley, North Warwickshire. Has painted since a child and has studied art at various colleges and universities in London, Coventry and Warwickshire, never as a 'full time' student so she was able to set her own course and develop her individual style.
Exhibitions: Several one man shows and work accepted with the Pastel Society in the Mall Gallery in London. Exhibited widely in Coventry and Warwickshire. She now has her own studio in Fillongley and has 'open studio' several times a year.
Susan loves colour, and enjoys painting a wide variety of subjects and works on 'series' of paintings of similar subject, before moving on to the next series. Her series include: Musicians. Cornwall. Children playing on beaches. Rome and Venice. Egyptians. Warwickshire Landscape. Mining and Daw Mill. Portraits etc.
Mediums: Pastel, Oils, Watercolours and Painting on Silk.
Chairman of the Coventry & Warwickshire Society of Artists, Susan also
MORE