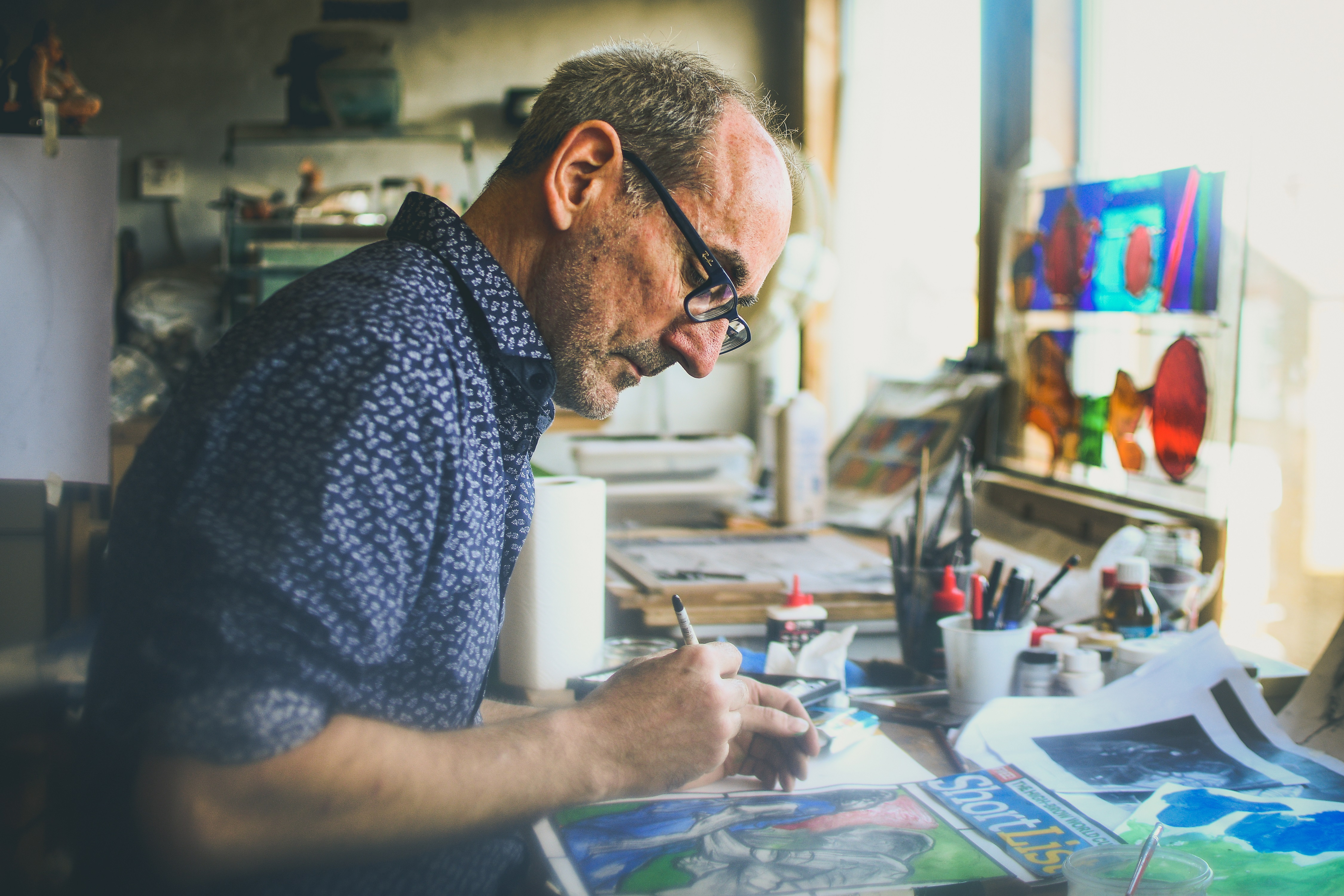 Tim Cunliffe is willing to accept commissions
I have been a practising glass artist and sculptor for over 30 years. After a degree in sculpture at Canterbury College of Art (1980-83), I obtained a Postgraduate Diploma in Stained Glass from Central Saint Martins, London (1988-90) where I was also awarded the Caroline Swash Stained Glass Fellowship (1990-91).
I create stained glass for both domestic and public spaces, working with architects, interior designers, and project managers. I also produce unique fine art pieces in glass combining it with other materials such as wood. My sculptural work includes reliefs in clay and plaster as well as art medals that are editioned in bronze.
Animal imagery has always been central to my work, with inspiration coming especially from ancient and medieval cultures. My work seeks to connect with the distant past when the natural world, and particularly animals were central to a culture's spirituality. For me, art from this period embodied not just the observed physical form, but
MORE