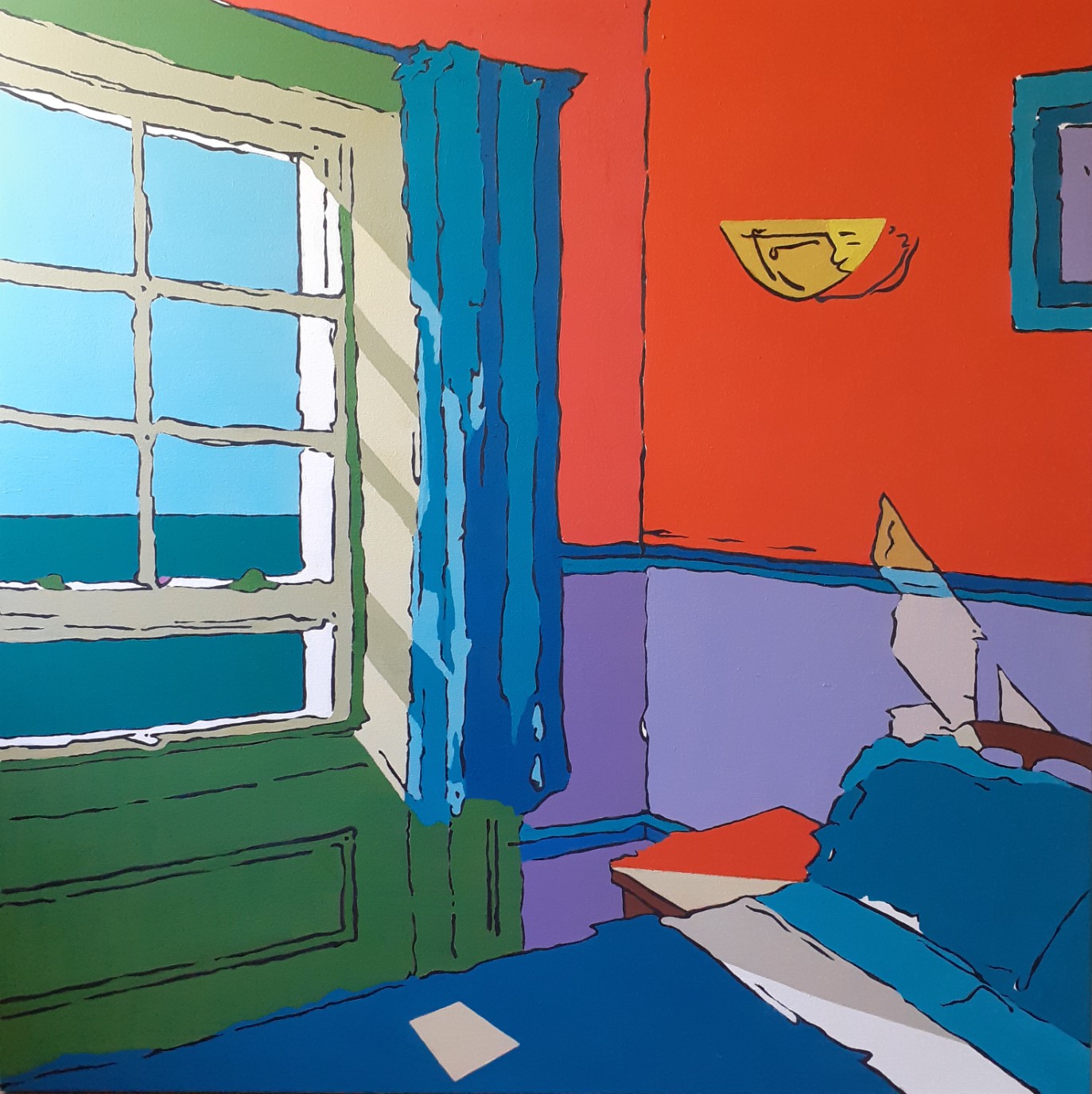 Tim Gilpin is willing to accept commissions
Tim Gilpin is a Northern Irish painter resident in Hertfordshire, England. He works extensively in large-scale square format, developing in recent years a series of graphic interiors composed of bold, flat colours and loose lines. His work draws on a range of influences including Matisse, David Hockney, Richard Diebenkorn, Milton Avery, Patrick Caulfield and Hergé.

In addition to being represented by UK Artists, Tim's work is on current display through Little Van Gogh, which situates artists' work in office spaces throughout the UK.

Recognition:
Tim was named Artist of the Year 2020/21 by members of The Circle of Arts, a not-for-profit organization providing financial assistance to smaller museums, galleries and art therapy initiatives for children.