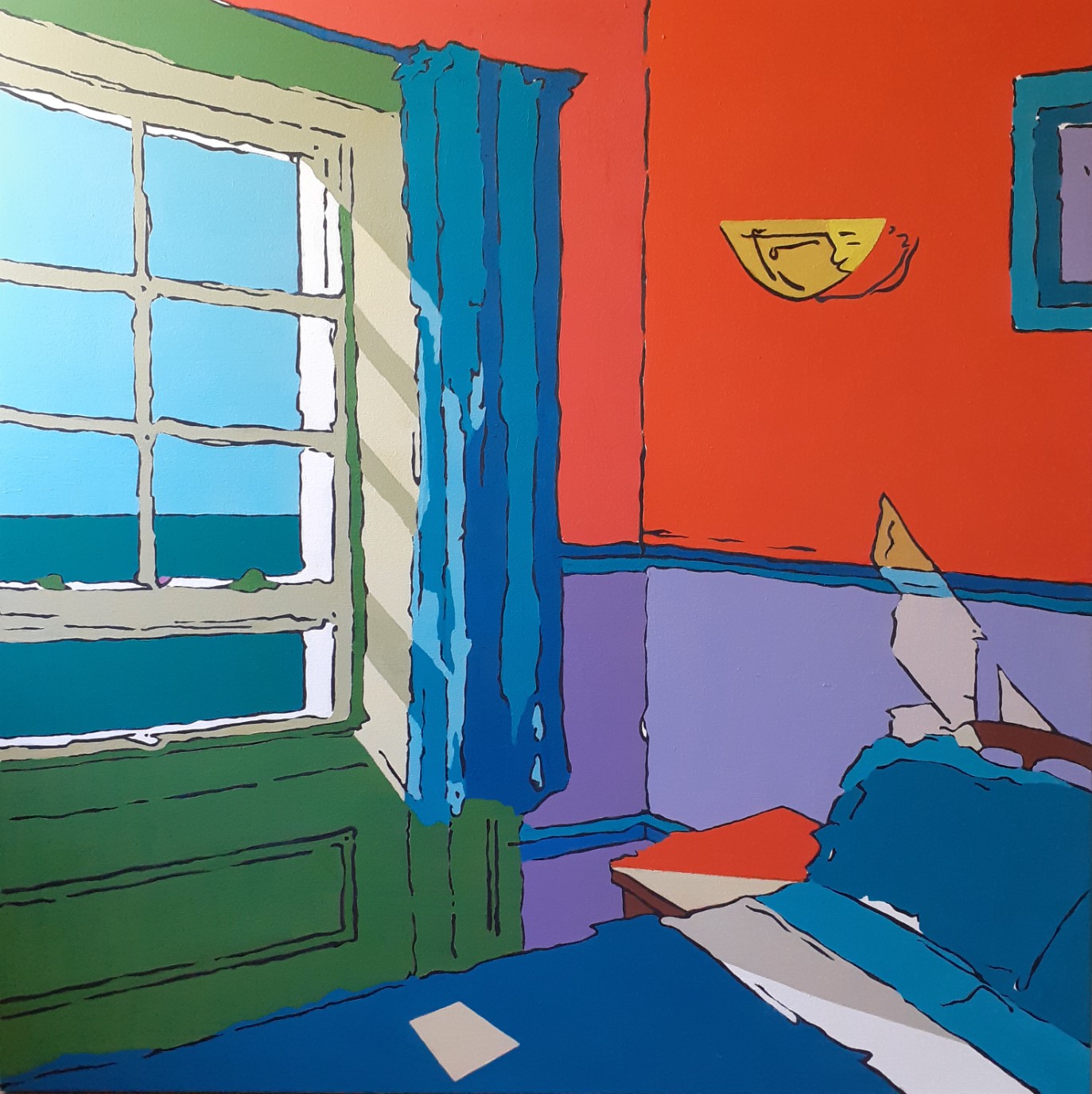 Tim Gilpin is willing to accept commissions
Tim Gilpin is a painter from Northern Ireland now resident in Hertfordshire, England. His recent body of work is something of a sea change from previous compositions, which were mostly inspired by the natural world. In an effort to shift line drawings from sketchbooks onto a larger canvas and into something of a 3-dimensional space, Tim has embarked on a series of "rooms" using flat colour blocking and loose lines to create cartoonish interiors. Tim has exhibited in galleries in both London and Northern Ireland since 2000, as well as extensively online. In 2013, he was chosen by the Arts Committee of the Council of Europe to exhibit his paintings and prints throughout the month of November at their headquarters in Strasbourg, France.
Artists who inspire him include Richard Diebenkorn, Patrick Caulfield, Francis Bacon, Henri Matisse, Milton Avery and Hergé.
"The 'Rooms' series began life as a simple attempt to transfer figurative line drawings from sketchbooks onto
MORE