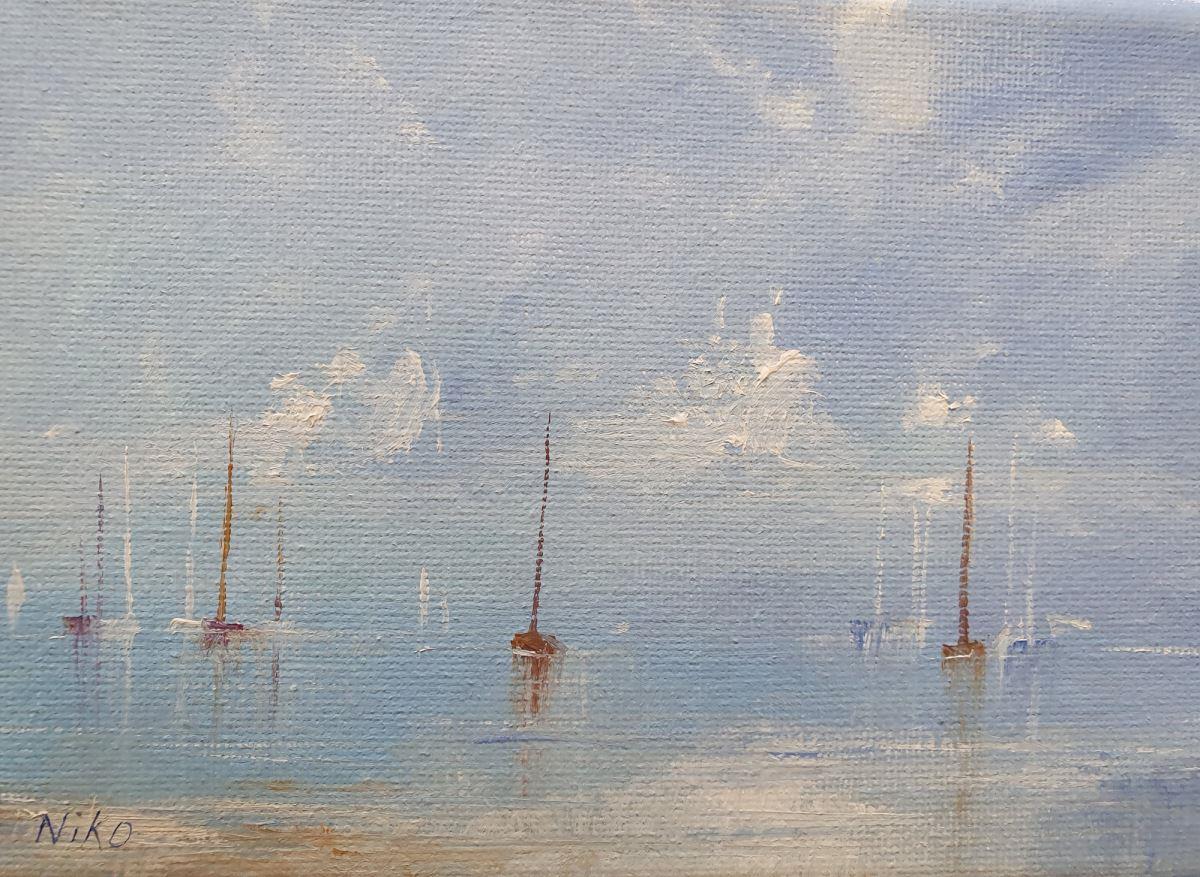 Medium:
Oils on canvas
(complete with fixture on the back ready to hang)
Size:
5 x 7 inches, 12.7 x 17.78 cms
Free postage and packing to: UK Mainland only



Pay by Paypal:
Promotion code:

Description:
Niko is a British-born artist specialising in marine/sailing themes.
Often uncomplicated, yet beguiling in their simplicity, his paintings are popular to young and old and look good where decor lends itself to the smaller spaces in a home.

They are all oil paintings and therefore quite impervious to damp conditions such as in kitchen and bathroom settings,

The 'Marine Mini Canvas' series make beautiful, affordable gifts.