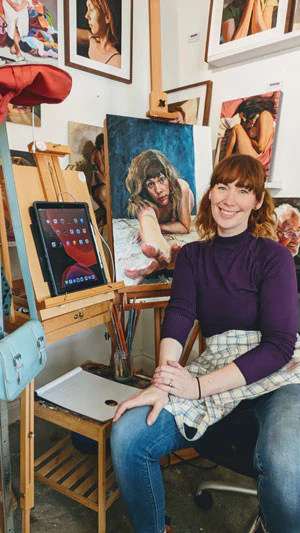 Cassie Leedham is willing to accept commissions

I am an oil painter, digital artist and photographer from Warwick. My work explores vulnerability, humanity and emotional connection. I seek to give voice to human experiences that are normally hidden and to explore the parts of life that aren't spoken of, despite being universal. My images often provoke a feeling of intimacy between the sitter and the viewer and my painting style uses strong light sources and deep contrast to create drama.

I mainly use oil paints and am entirely self-taught. I also produce digital art and use drawing and photography in my work.

I am inspired by painters such as Lucien Freud, Jenny Saville and John Singer Sargant.