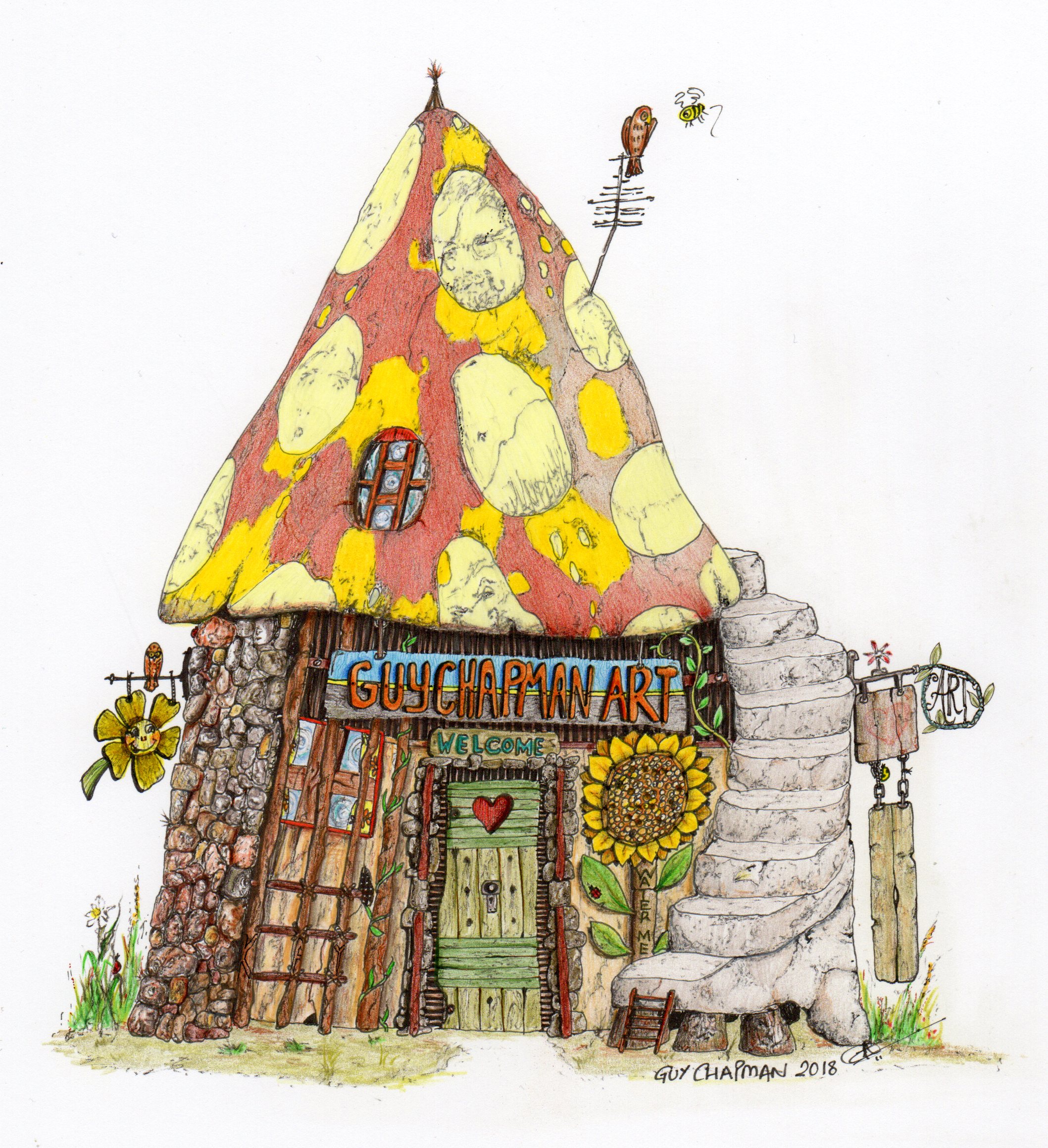 Guy Chapman is willing to accept commissions
I have been drawing since I can remember, and over the years have developed my style from picture stories to portraits to illustrations for children and, today, I draw very detailed pen and ink images that appear in my vivid imagination! I have also drawn numerous portraits of famous music artists, including Meatloaf and rock group Thunder whilst I was working with EMI Records in the early 90s.
I often start a picture with a vague idea of what I want to draw. Beginning with just a couple of lines on a page, the image almost creates itself and I add hidden details within it for the viewer to find, such as dates, names, or characters and one in particular, a small owl affectionately nicknamed Sebastian, who now appears in just about everything I do. Finding him is another thing altogether!
From more technical drawings to fantastical buildings and themes for kids, including a book for which I have recently illustrated, I happily lose myself in my art. It's the
MORE