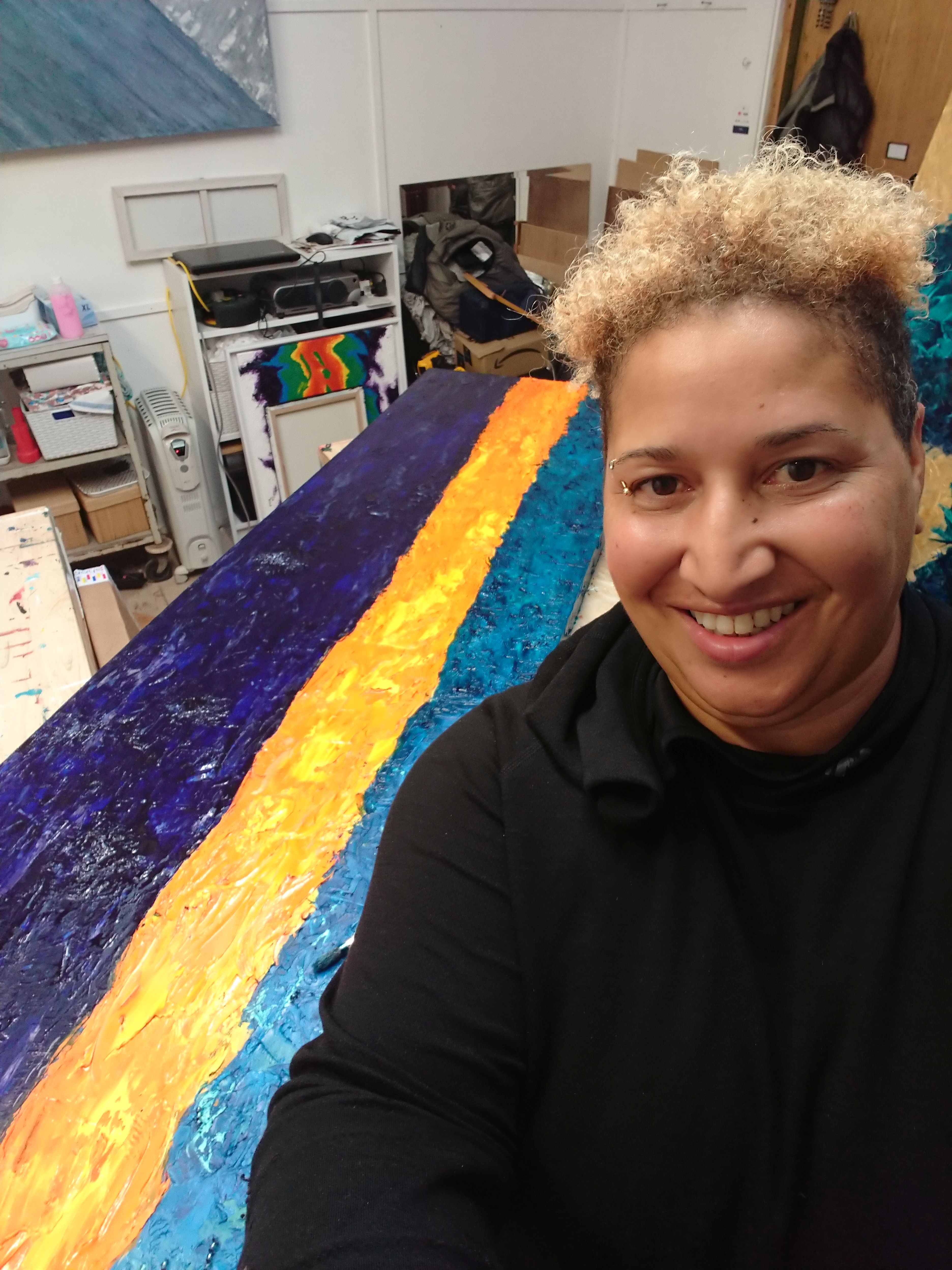 IJE is willing to accept commissions
Ije (eejay) based in Warwickshire, UK.
A Scottish / Nigerian artist-healer. My practice explores landscape, drawing on a lifetime of moving across the UK and beyond, from mining and farming communities to industrial towns and cities, to wild spaces of mountains and coastlines. My painting, photography, installation, and writing immerse people in perceptions of nature, connecting audiences with the earth and its expansive natural spaces. Bold, energetic, and textured paintings reflect the feelings, political resonance, and sensuousness of my encounters, while the photographic work acts as a kind of immediate note taking, providing a glimpse into the times and spaces that I occupy in the world.
I am a mixed practice artist: I am a writer, a poet, an explorer, a painter, a photographer, a creator, a healer; I am a sculptor, an adventurer, a walker and a runner, a performer, a thinker, a catalyst. I look upwards, I look down upon, I look through and on the face of things;
MORE