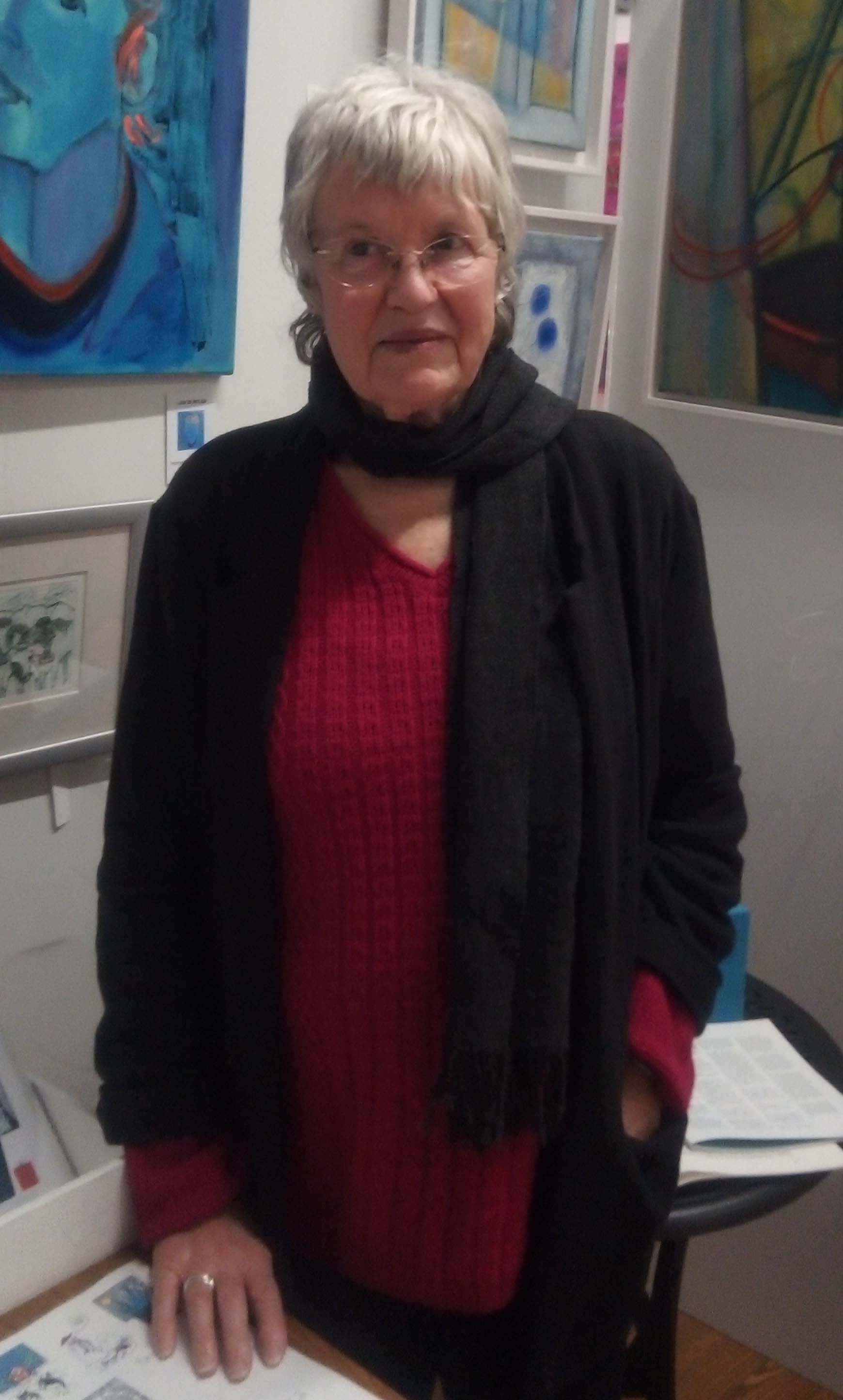 I have drawn and painted since I can remember, but like many of my era was not permitted to go on to study art, as I would have wished. Instead I gained a degree in French Studies from Manchester University.
However in my early-thirties, having continued to attend classes for life drawing and ceramics, I left office life to become a full-time potter, making decorated earthenware tableware. After thirty of so years of self-employment in ceramics I decided the time had come to move to full-time painting and printing.

I now use my studio space for various forms of printing and for painting and enjoy the freedom to develop my art in directions that interest me.

I have exhibited with artist Ashley Hanson's Freedom in Painting group at Henley-in-Arden, Blockley Art Society, also with Stratford Art Society, in Warwickshire Open Studios and with Stratford Visual Arts Forum at Stow-on-the-Wold.