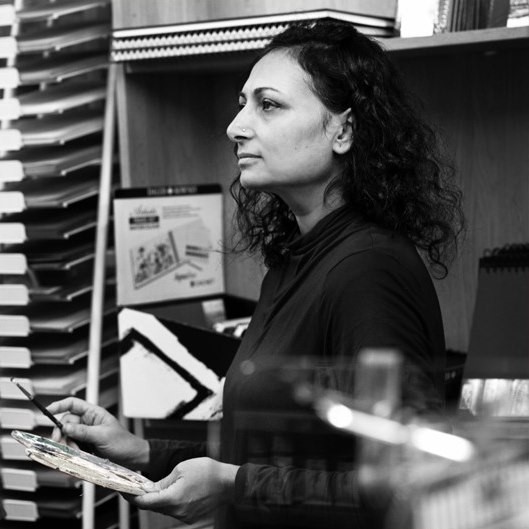 Suminder Treadwell is willing to accept commissions
My work draws on the domestic. The underlying practise looks at the objects that are around us in our everyday lives. I take these utilitarian objects and aestheticise them. These themes are combined into installations that feature mundane domestic objects. I like to use objects, that are invisible, hidden and unnoticeable, always part of the other objects but not have an independent existence of their own for e.g. springs inside a mattress, decorative mouldings or dowels, which are parts of the furniture or architecture around us. I take these objects and represent them as art objects and by doing so blur their original function.
Materials that present colour with intensity and purity interest me and I found this quality in threads. I started using threads because I felt that I could not do anything new with the paint. I owe my love of threads, embroidery and fabrics to my Indian background. As long as I can remember, the variety, inventiveness, and the richness of texture
MORE
MY WORK
This artist has no work for sale on the website at the moment, but may be open to commissions.