FEATURED ARTIST - Tim Gilpin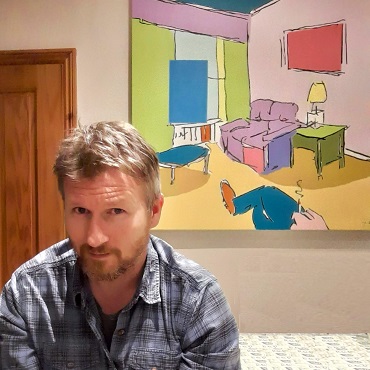 Tim Gilpin.
Tim is a painter from Northern Ireland now resident in Hertfordshire, England. His recent body of work is something of a sea change from previous compositions, which were mostly inspired by the natural world.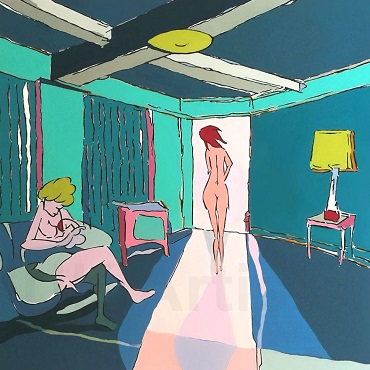 Room 17. Oils on canvas.
In an effort to shift line drawings from sketchbooks onto a larger canvas and into something of a 3-dimensional space, Tim has embarked on a series of "rooms" using flat colour blocking and loose lines to create cartoonish interiors.


A Festival of Colour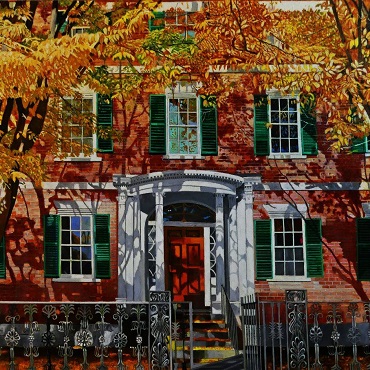 HALLOWEEN IN SALEM 2 by Richard Yeomans.
Oils on canvas. Bright autumnal sunshine playing over the façade of a house in Salem.
£1100.00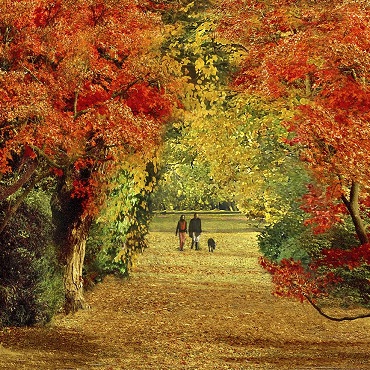 AUTUMN WALK by Hilary Roberts.
Digital print. A beautiful Autumn scene, walking between richly hued trees in an arboretum.
£45.00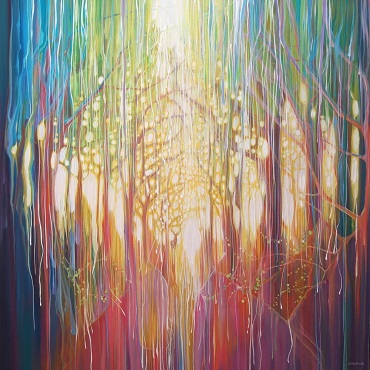 THE HART'S CATHEDRAL by Gill Bustamante.
Contemporary oil painting on canvas of an autumn woodland path with a deer stag in the distance.
£1500.00

CHAMELEON by Lisa Rothwell-Orr.
Mixed media abstract painting depicting a rainbow of shifting colours and intricately detailed textures.
£135.00